Photo Story: Chicago, South Shore and South Bend Little Joe power - in 1980
The Chicago, South Shore and South Bend Railroad operates from South Bend, Indiana east towards the City of Chicago. It is known as the last Interurban Railroad in the United States. Passenger operations are conducted by the Northern Indiana Commuter Transportation District, while the actual railroad itself continues to provide freight service to the region. (South Shore Freight).
The South Shore was known for many things over the years, but perhaps the most interesting were the "Little Joe" electric locomotives which hauled freight traffic over the line. Photographer Doug Leffler shot these photographs of the Little Joe electrics (and some commuter passenger trains) in 1980 between Hammond and Gary, Indiana. For more information about Little Joe locomotives click here.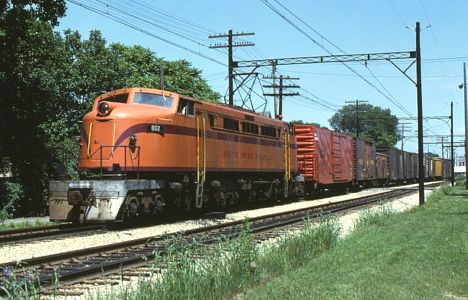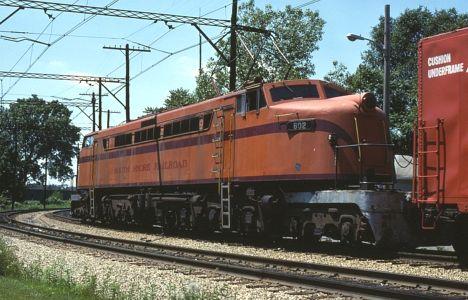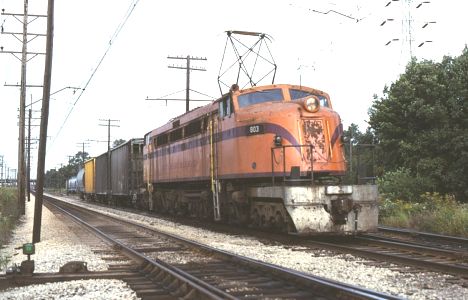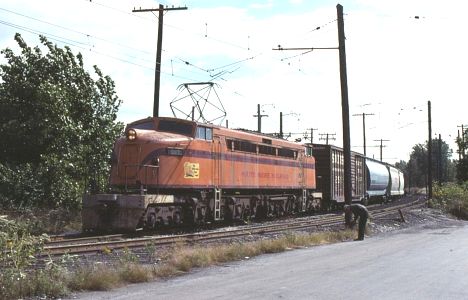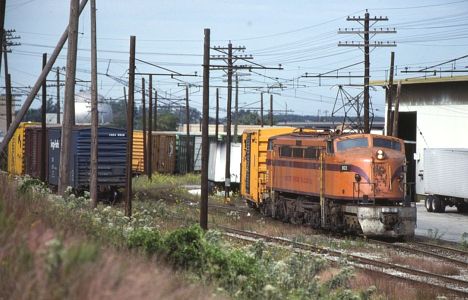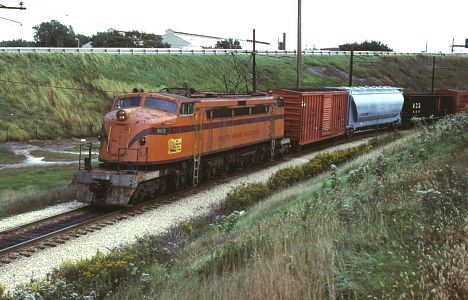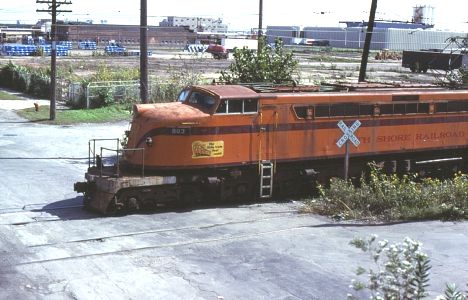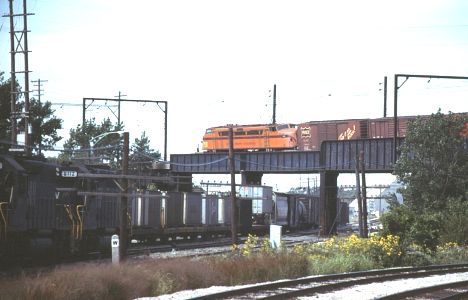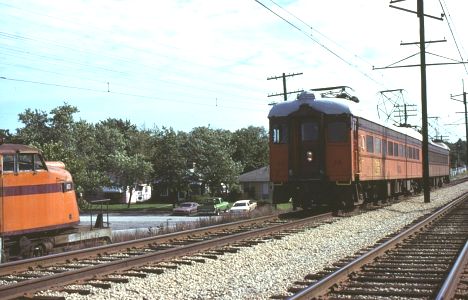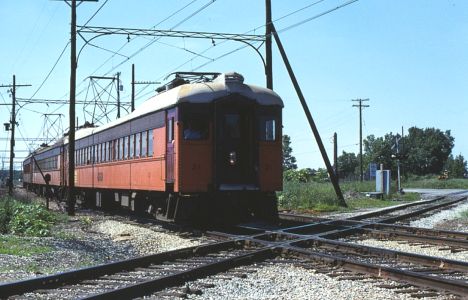 Bibliography
The following sources are utilized in this website. [SOURCE-YEAR-MMDD-PG]:
[AAB| = All Aboard!, by Willis Dunbar, Eerdmans Publishing, Grand Rapids ©1969.
[AAN] = Alpena Argus newspaper.
[AARQJ] = American Association of Railroads Quiz Jr. pamphlet. © 1956
[AATHA] = Ann Arbor Railroad Technical and Historical Association newsletter "The Double A"
[AB] = Information provided at Michigan History Conference from Andrew Bailey, Port Huron, MI