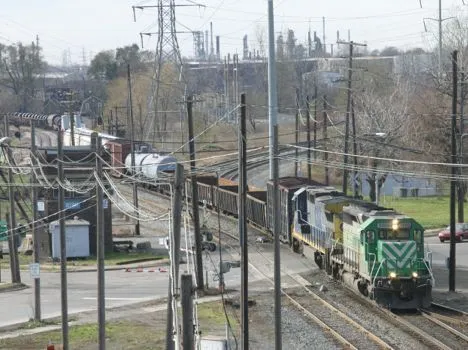 MichiganRailroads.com is your home page for railroading in Michigan and Michigan railroad history.
Regardless of what peninsula you are from, there is plenty of railroading in Michigan to suit your fancy. Michigan's railroad history is also an important part of our heritage. There is a great deal of information on the internet about both of these topics and it is the goal of MichiganRailroads.com to bring all of that together for you in one web portal.
Read More
Today's Railroads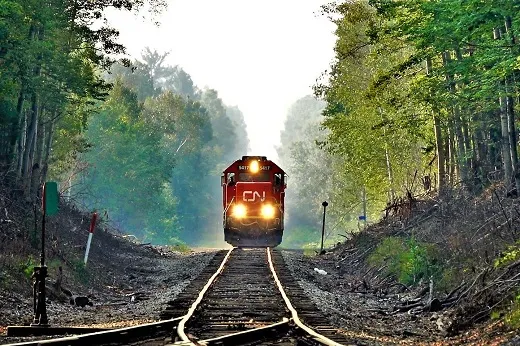 Railroads in Michigan are almost 200 years old, beginning in 1836 and reaching their peak in trackage about 1916. Since that time, each year has seen abandonments and reduced passenger and freight traffic, all coinciding with the deindustialization of Michigan's major cities and a move of passenger to airlines and automobiles. A majority of Michigan railroad lines have disappeared in the last 100 years.
Read More ...
Railroad History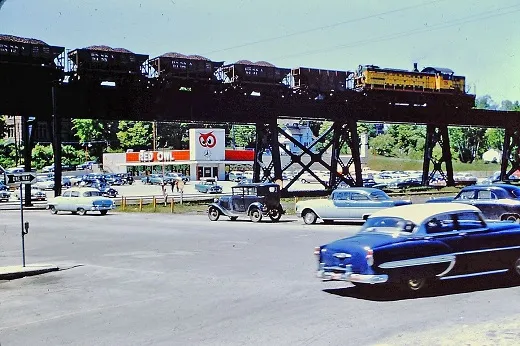 RRHX primarily covers the lower and upper peninsulas of Michigan. But it is difficult to understand the history of railroads in this state without considering counties, provinces and cities which border our state. For the states of Ohio, Indiana, Wisconsin, the Province of Ontario, and the Algoma District north of Sault Ste. Marie, RRHX includes coverage of counties along the Michigan border.
Read More ...
Details

Hits: 1157936
Welcome to MichiganRailroads.com, your home page for Michigan railroading.
MichiganRailroads.com provides contemporary and historical information about railroads in and near the State of Michigan.
The "Todays Railroads" section contains individual pages for each of Michigan's operating railroads, as well as selected other railroads near our state. Contents of these pages include a brief description of the railroad as well as their webpage link and a news feed with recent articles. Maps will be posted in the future.
Our "Railroad History" section contains old railroad maps, station information and photographs, and thousands of other categorized pages of historical interest covering old railroads, mining and industrial works going back as far as 1830.
A "What's New" section shows information that is new or updated. The "Calendar" shows upcoming events for railfans. There is a research section and also a search box on the top right of each page. Put in a word or two and see what the site has to offer.
Three "Discussion" bulletin boards are available. These are devoted to railroading in the lower peninsula, upper peninsula, and railroad history. Evveryone can view these boards. Information about obtaining a password to post is available on the Discussion board access page.
This website adjusts depending on whether you view it on a computer browser, tablet or smart phone.
We hope you enjoy the site, which covers contemporary railroading as well as railroad history in Michigan and nearby areas. This is a nonprofit, non-commercial website that is maintained by volunteers.
What's New
2023-1015 - Split Houghton County Stations and Locations into two sections - North of Portage Canal and South of Portage Canal. ...