Station: St. Louis, MI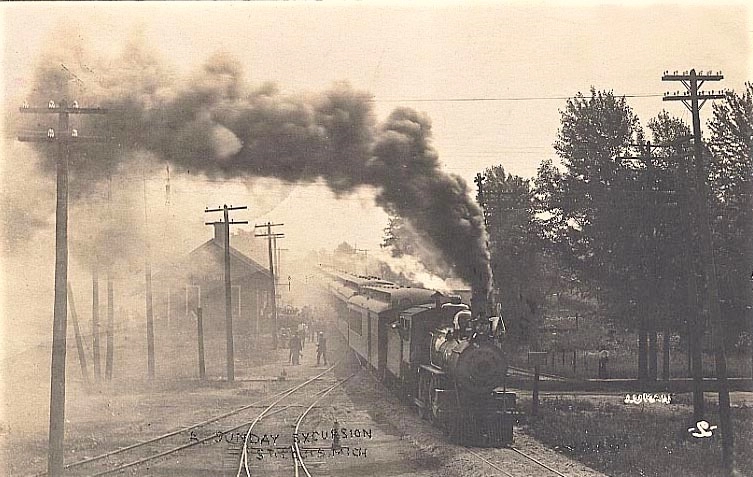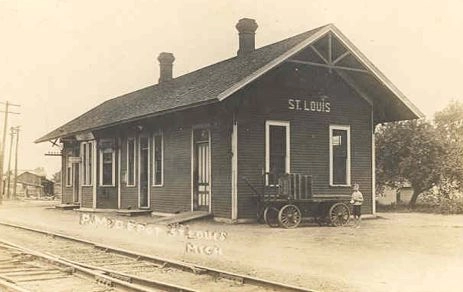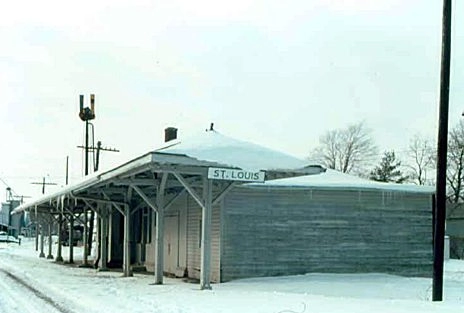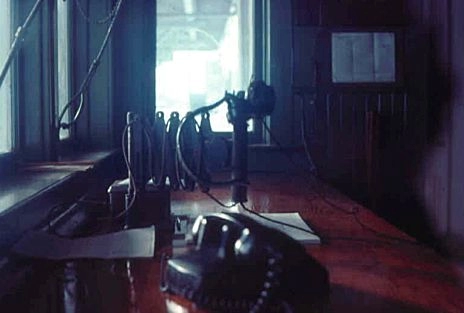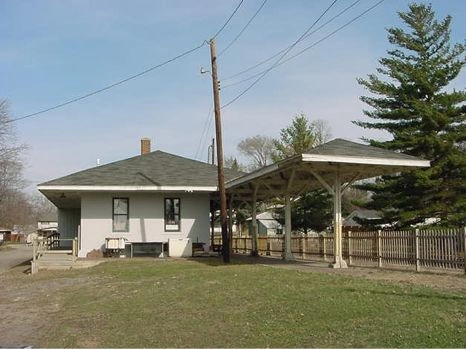 St. Louis, in Gratiot County, was settled about 1853 along the Pine River in Gratiot County. A sawmill was located here. The village was platted in 1855 and called Pine River. It was changed to St. Louis in 1859. It was incorporated as a village in 1868. The towns of Pine River and St. Louis were consolidated in 1891 and they became a city in the same year. The current depot built in 1923 as a combination station (passenger and freight sections).
Photo Info: Top, An excursion train leaves St. Louis, MI in this early photo. [Alan Loftis collection]. 2nd photo, an early view of the Pere Marquette depot at St. Louis. 3rd photo, a later photo of the depot in 1976. 4th photo, the operators desk inside of the St. Louis depot, [Charlie Whipp], 5th photo, a 1973 view of the depot with train order/block signal in operation. [Dennis Schmidt]. 6th photo, a photograph of the depot in 2003. [Alan Loftis]. 7th and 8th photos, a 1957 C&O track diagram of St. Louis. The C&O had a 64 car passing track here.
---
Notes
---
Time Line
---
Industry
Central Michigan Oil & Refining. 1934. Served by the MC. [MW]
McClanhan Refineries (1934-1937) and Leonard Refining (1938-1946). Served by the PM. [MW]
Bibliography
The following sources are utilized in this website. [SOURCE-YEAR-MMDD-PG]:
[AAB| = All Aboard!, by Willis Dunbar, Eerdmans Publishing, Grand Rapids ©1969.
[AAN] = Alpena Argus newspaper.
[AARQJ] = American Association of Railroads Quiz Jr. pamphlet. © 1956
[AATHA] = Ann Arbor Railroad Technical and Historical Association newsletter "The Double A"
[AB] = Information provided at Michigan History Conference from Andrew Bailey, Port Huron, MI