Station: Alma, MI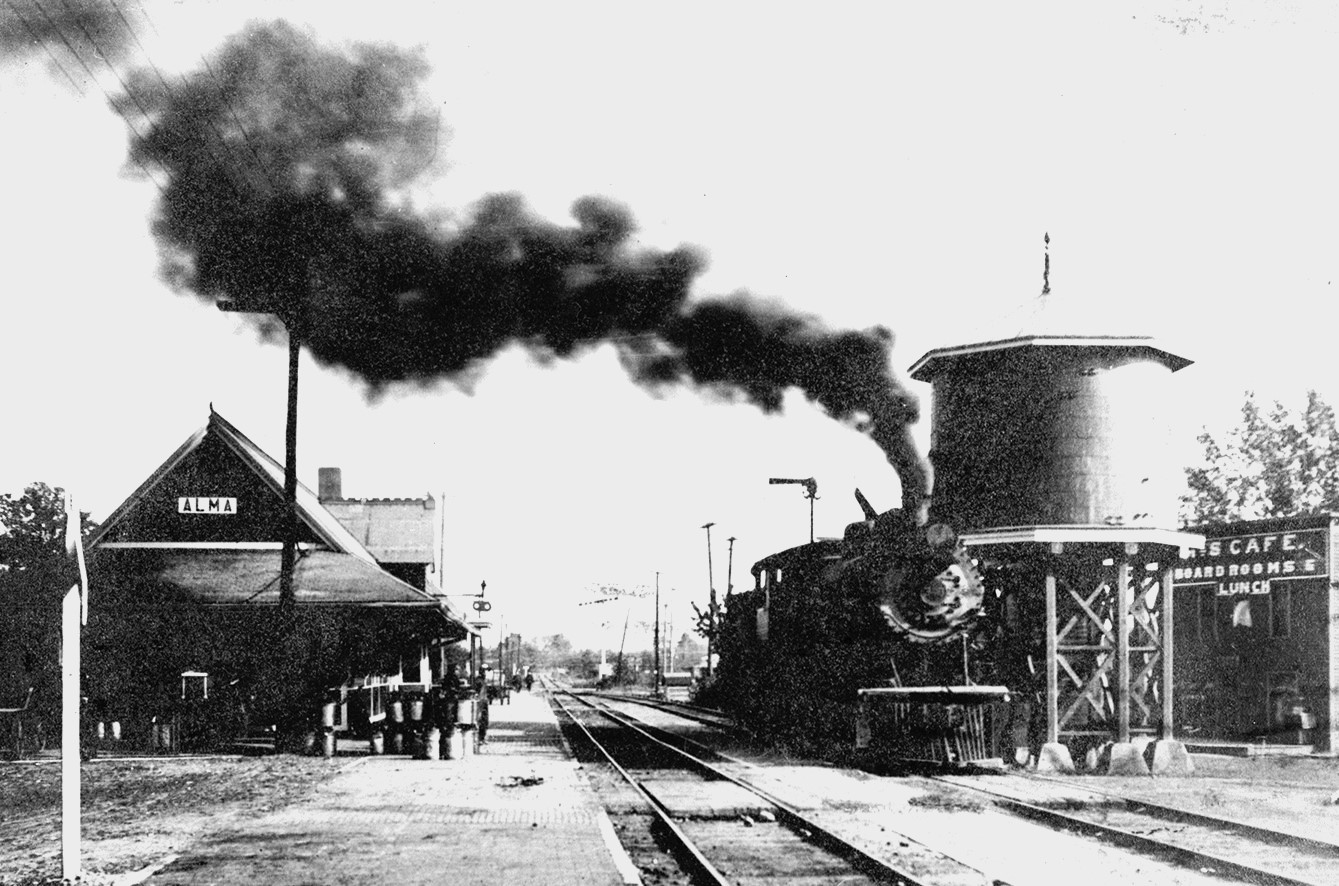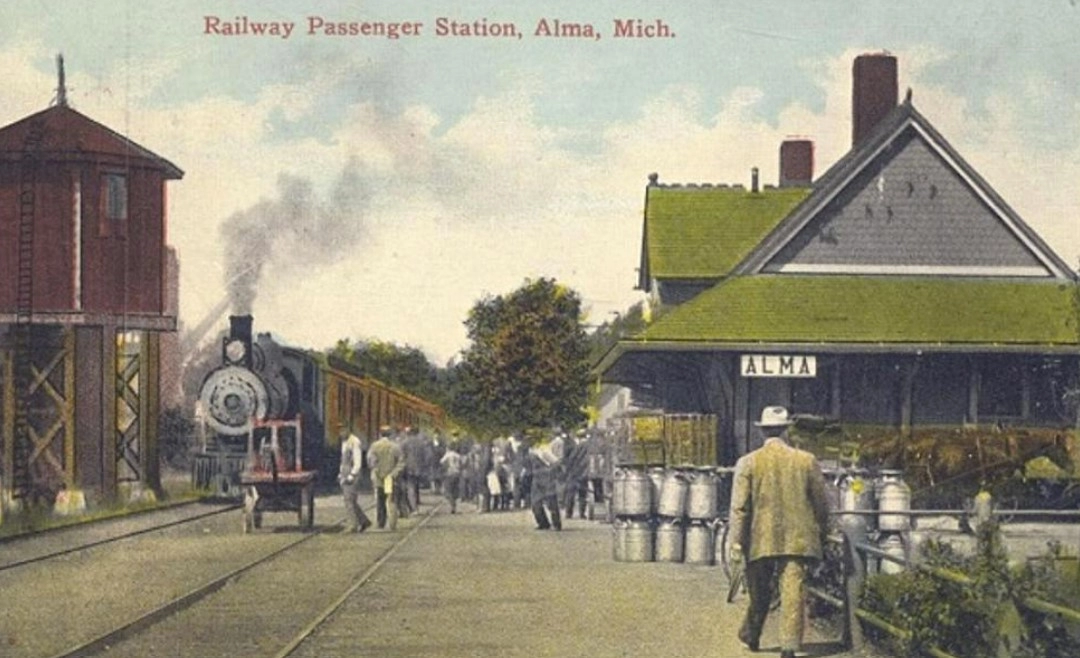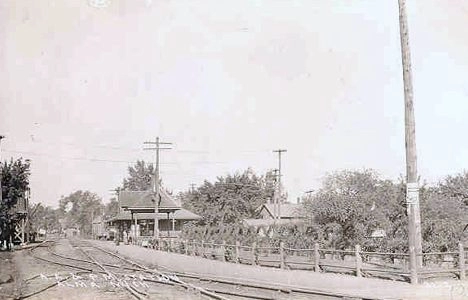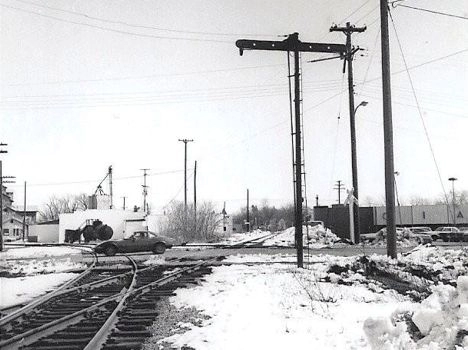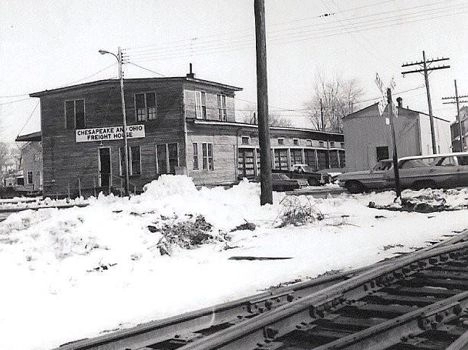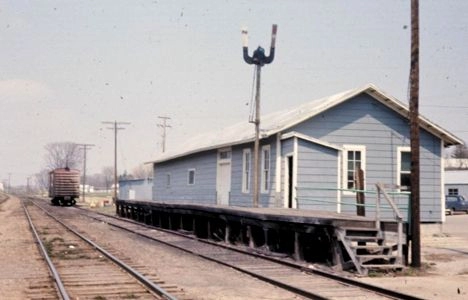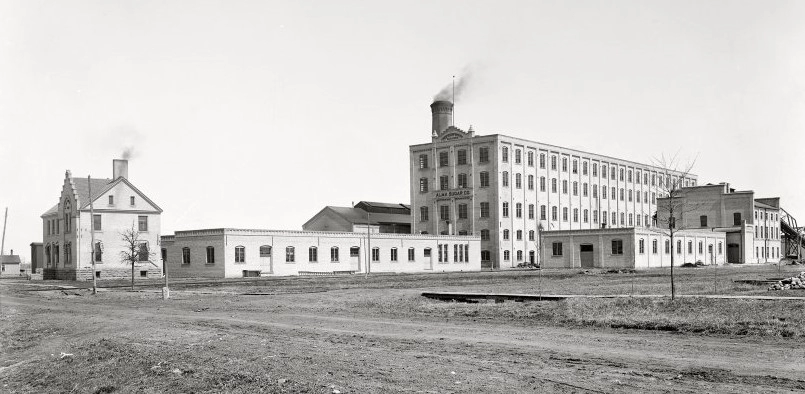 Alma was settled in 1853 and by 1855 a sawmill was located here. The village was platted in 1856. The town legally became a village in 1872 and a city in 1905. [MPN]
Image Info: Top, a view of an Ann Arbor railroad locomotive taking on water from the tower at Alma. [CMUL]. 2nd image, a postcard view of the Alma passenger station. 3rd image, the Alma Union depot, serving the Ann Arbor and Pere Marquette railroads, 4th image, the same depot with people and livery services waiting for the train, 5th image, the grade crossing of the PM/AA at Alma which was protected by a target signal, [Charles Geletske Jr.], 6th image, the C&O freight house at Alma [Charles Geletzke Jr.] and 7th image, the Ann Arbor Railroad freight house at Alma in 1972. [Charles Geletzke Jr.]. 8th image, the Alma Sugar Company in 1901.
---
Notes
Alma was the crossing of the Pere Marquette and Ann Arbor railroads. This crossing, which can be viewed in the top photograph near the depot, was not interlocked. It was protected by a target signal, shown in the 3rd photo. In 1945, the station was staffed during the day shift only. There was one AA passenger train daily (#51 westbound at 1:18 p.m. and #52 eastbound at 12:06 p.m.).
The Pere Marquette also had one train each way daily except Sunday through Alma. This was on their 2nd subdivision between Elmdale and Saginaw. The westbound train was #31 arriving at Alma at 3:45 p.m. and the eastbound was train #32, passing Alma at 11:54 a.m.
---
Time Line
1891. In 1891 a new passenger station was erected at Alma on the DL&N. [DL&N-1891]
1900. This is a telegraph station on the Ann Arbor railroad. [OG-1900]
1905: The PM enlarges the freight house at Alma. [PMAR-1905]
1916. The railroad builds a new freight depot at this location. [MCR-1916]
1918. The AARR had a day station agent here. [TRT]
---
Industry
Alma Bottling Works (PM)
Alma Elevator Company (PM)
Alma Manufacturing Co. (DL&N - sashes, doors, blinds)
Alma Sugar Co. (1901)
F. W. Hamlin & Co. Hoop mill
George D. Barton & Co's. (Lumber)
H. A. Delavans Elevator
Home Lumber & Coal (AA)
Gratiot County Gas Co. (PM)
Libby, McNeill & Libby Pickle Salting Station (PM)
Little Rock Coal Co. (AA)
Michigan Sugar Co. (PM)
Republic Motor Truck Company
Turcks & Wright's Flour Mill
Bibliography
The following sources are utilized in this website. [SOURCE-YEAR-MMDD-PG]:
[AAB| = All Aboard!, by Willis Dunbar, Eerdmans Publishing, Grand Rapids ©1969.
[AAN] = Alpena Argus newspaper.
[AARQJ] = American Association of Railroads Quiz Jr. pamphlet. © 1956
[AATHA] = Ann Arbor Railroad Technical and Historical Association newsletter "The Double A"
[AB] = Information provided at Michigan History Conference from Andrew Bailey, Port Huron, MI