Location: McGrew Yard, MI (Flint)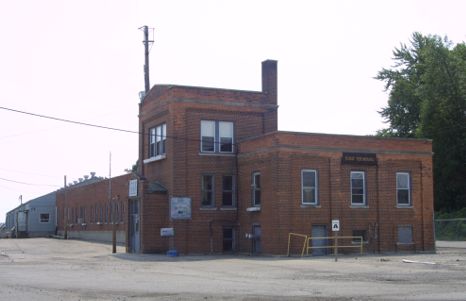 McGrew Yard was the Pere Marquette's major yard in Flint in the 1900's, particularly after the auto industry was built up in the area. This yard was located north of Buick City.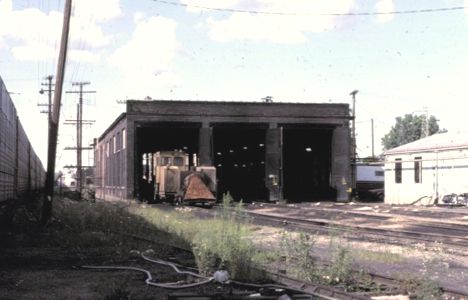 McGrew Junction was the north connection of the PM Flint Belt Line which allowed PM to bypass downtown Flint.
Photo info: Top, the CSX McGrew Yard Office, sitting unused in 2002. During busier times, this was a very active freight house serving Buick City and other industry. [Dale Berry] Bottom: The engine house at McGrew Yard, taken in 1891. [Charles Geletzke Jr.]. 3rd photo, the north end of McGrew Yard taken from Coldwater Road in 1981. [Charles Geletzke Jr.]