Location: Penn Dixie Cement Works, MI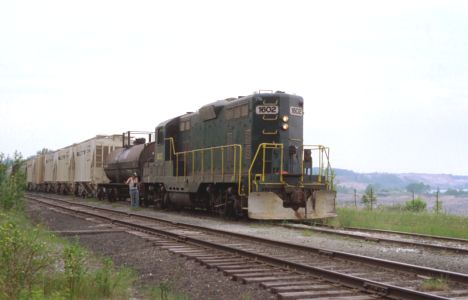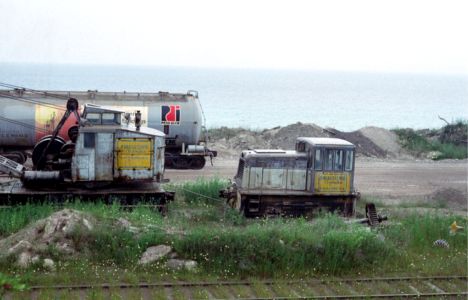 The cement works went into production in 1921, owned then by the Petoskey Portland Cement Company. It was sold to Penn-Dixie in 1954. The business declined in the 1970's and filed for bankruptcy in 1980. Though the plant was sold to the Dundee Cement Company, they had no plan to reopen it. It later became Bay Harbor, an exclusive residential and recreation community south of Petoskey.
The cement plant was served by the Pere Marquette, and later C&O and Michigan Northern railways.
Photo info: Top photo, the Michigan Northern switches cars at Lamson Yard, south of Petoskey, at the Portland Cement Company in 1982. 2nd photo, the Penn Dixie Cement Works locomotive and crane. 1980. [Both photos, Neil Plagens]