Albion, MI - Interurban facilities (Taylorville) ♦
Location: Interurban facilities (Taylorville)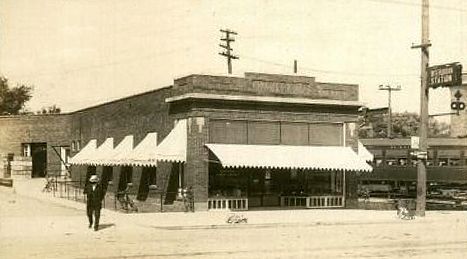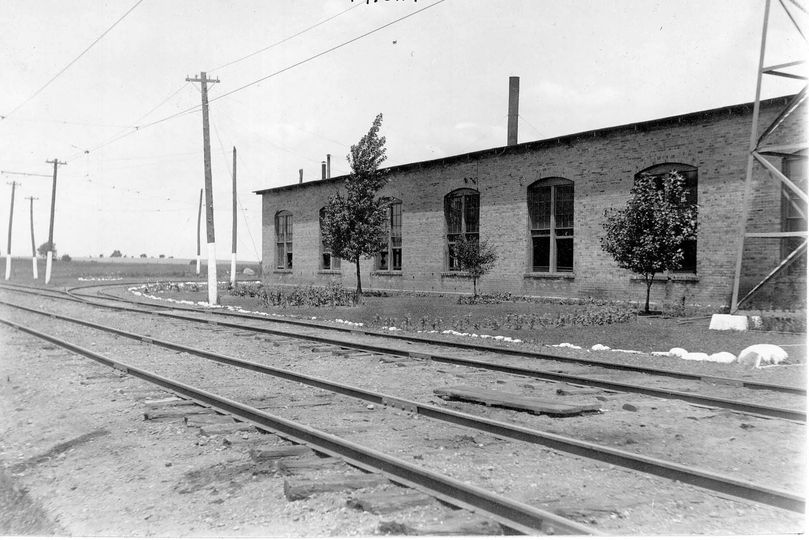 In the top photo, this was a 700 foot long, 35 foot high fixed span bringing the interurban railway over both the heavy traffic Michigan Central main line and the Lake Shore's Lansing branch looking west sometime after 1902. Tower "A" is at the right for the MC/LSMS crossing but likely had no responsibility for the interurban line.
In the second photo, this was the interurban depot at Albion, which was a station stop and maintenance facility for the railroad.
Photo info: Top, the interurban crossing of the Michigan Central railroad [Frank Passic collection]; 2nd, a postcard view of an interurban car on the approach trestle to the bridge over the Michigan Central railroad; 3rd photo, the interurban station in town in 1914. The 4th photo is along Austin Avenue in Albion. [Ted Zerbe]]. 5th and 6th photos, the interurban facility at "Taylorville" just west of Albion around 1913. [Frank Passiac collection]. 7th photo, another view of the interurban passing over a trestle at Albion in 1911.
---
Notes
---
Time Line
Bibliography
The following sources are utilized in this website. [SOURCE-YEAR-MMDD-PG]:
[AAB| = All Aboard!, by Willis Dunbar, Eerdmans Publishing, Grand Rapids ©1969.
[AAN] = Alpena Argus newspaper.
[AARQJ] = American Association of Railroads Quiz Jr. pamphlet. © 1956
[AATHA] = Ann Arbor Railroad Technical and Historical Association newsletter "The Double A"
[AB] = Information provided at Michigan History Conference from Andrew Bailey, Port Huron, MI