Station: Trenton, MI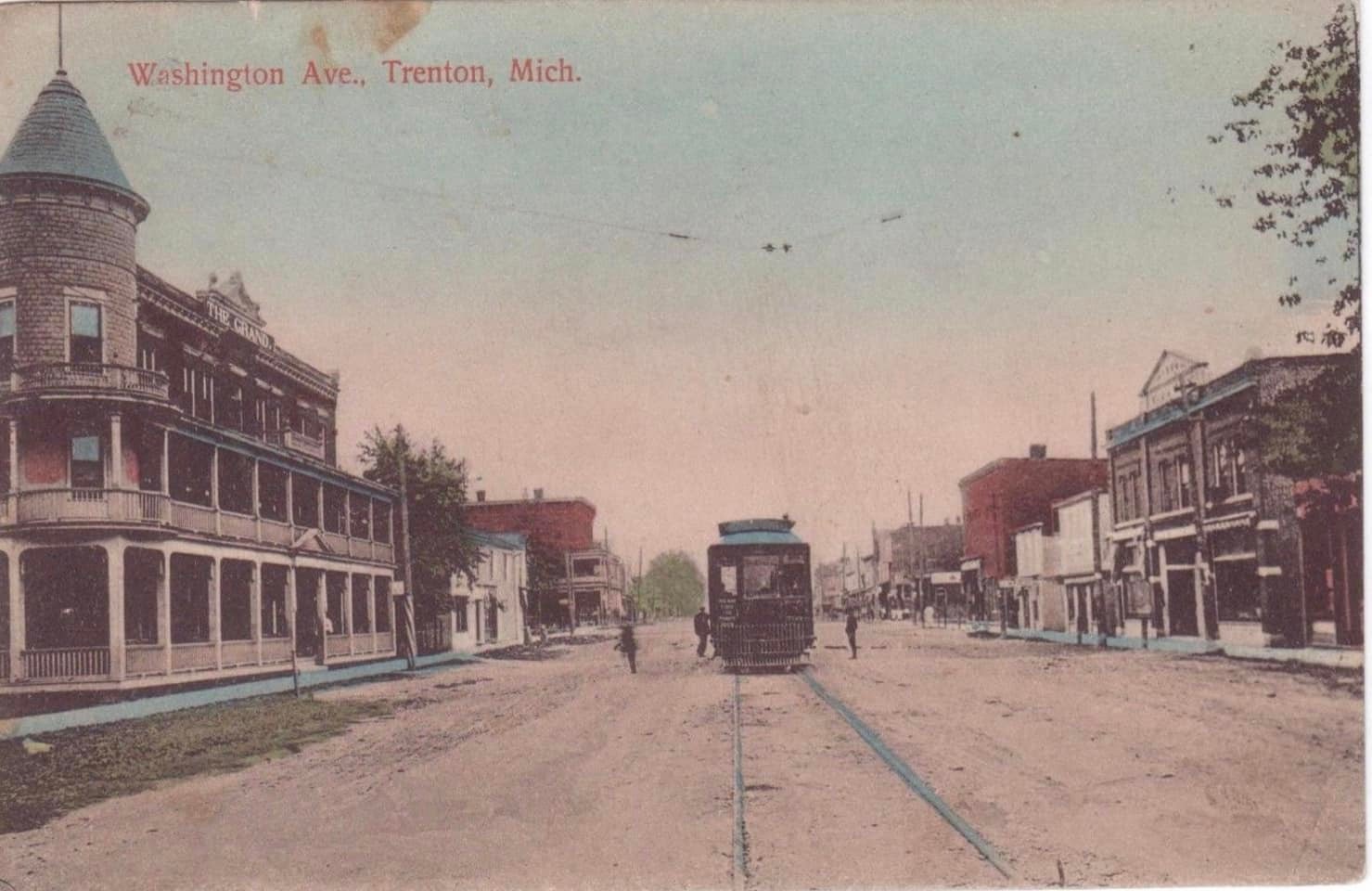 Trenton is a location on the Michigan Central Toledo Division, about 0.8 miles south of Slocum Junction in Wayne County. This was also near the original crossing of the CASO from Grosse Isle to Fayette, OH.
Trenton was also a station on the interurban line running south from Detroit.
Photo info: An interurban car comes down the center of Washington Street in this postcard view from about 1910.
---
Notes
---
Time Line
1880. The Lima Northern had a "repeating operator" at Trenton. The position was moved to Grand Trunk Junction after the LN extended its wire from Fayette through here to Detroit. [EFP-1880-1110]