Interlocking: Wayne Junction Tower, MI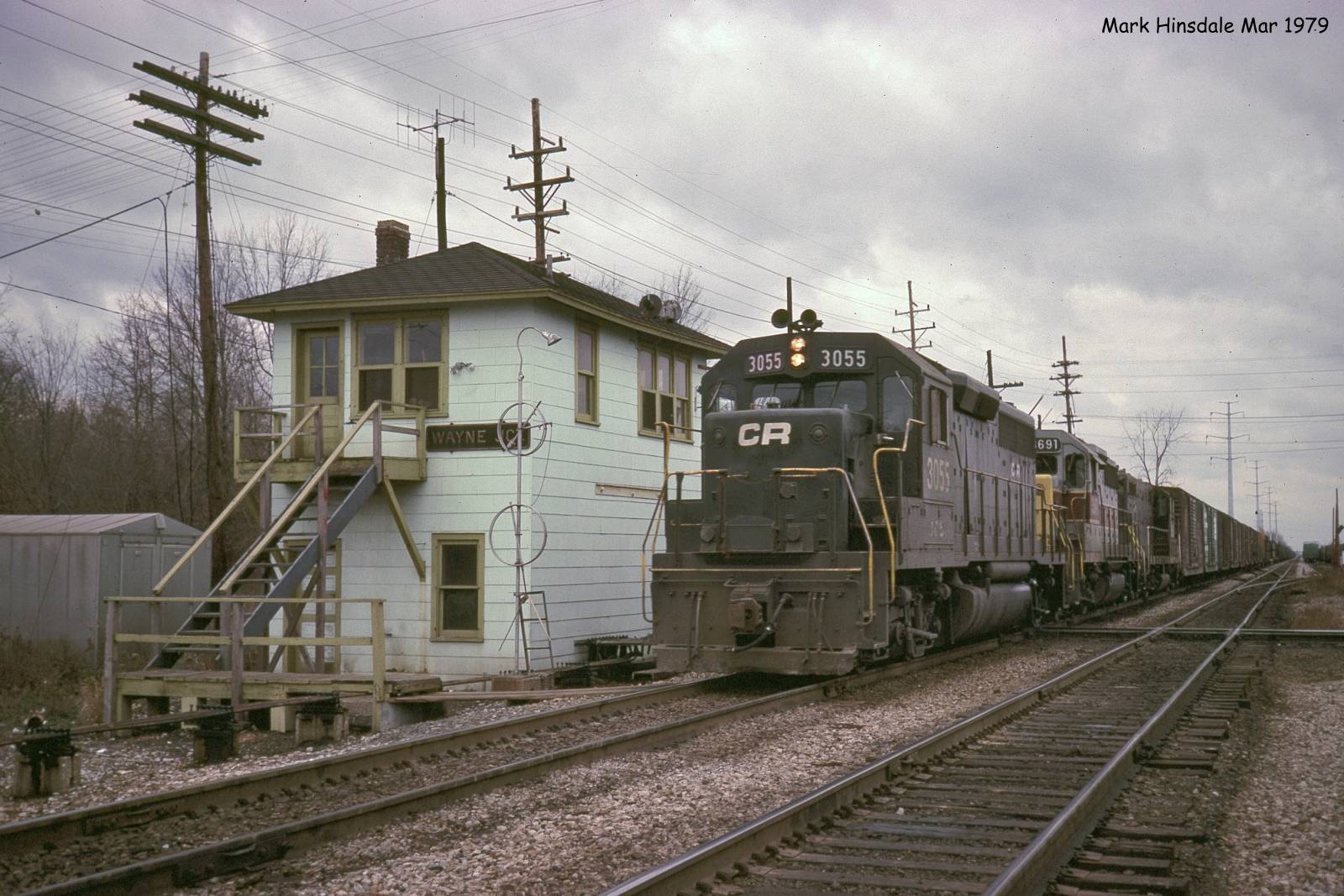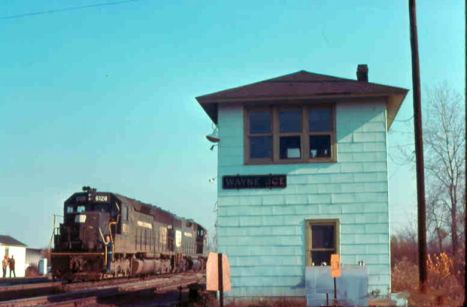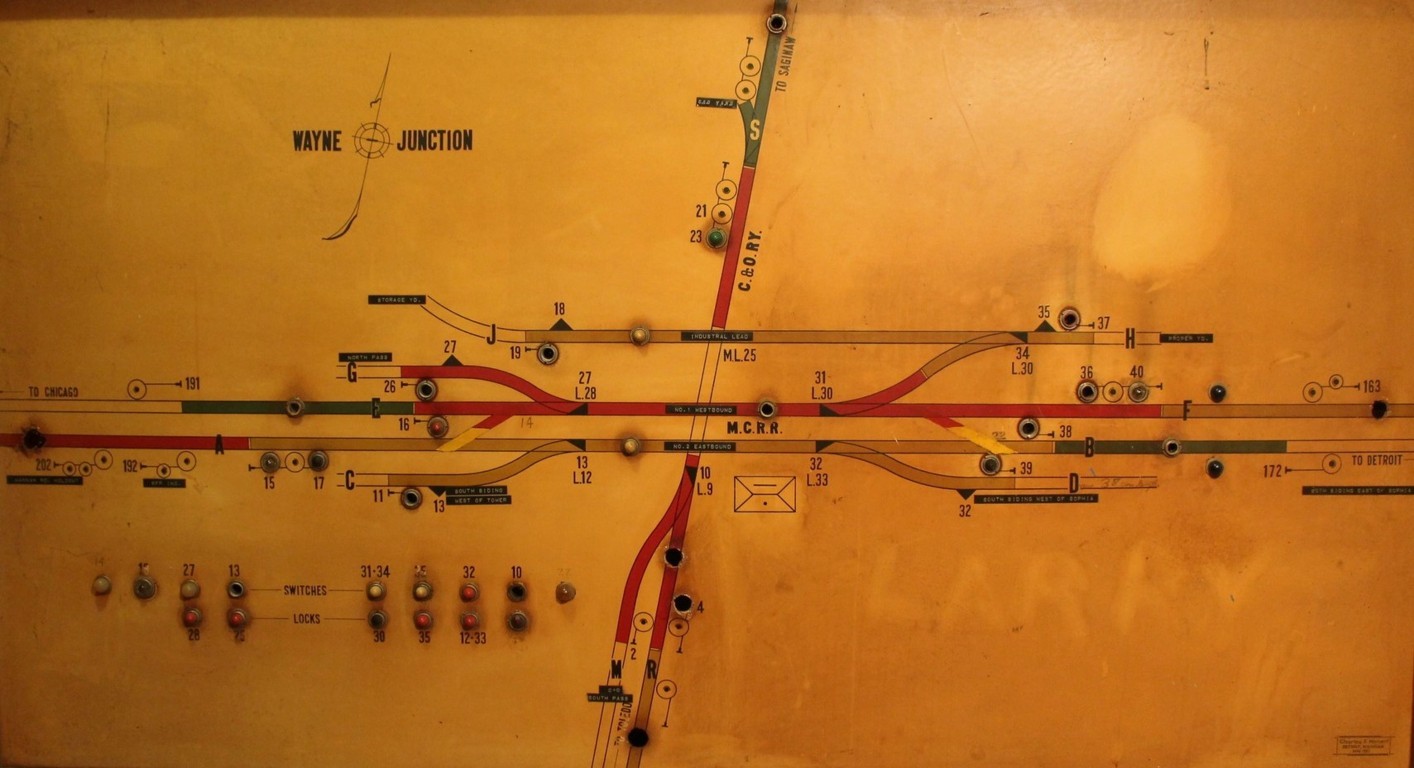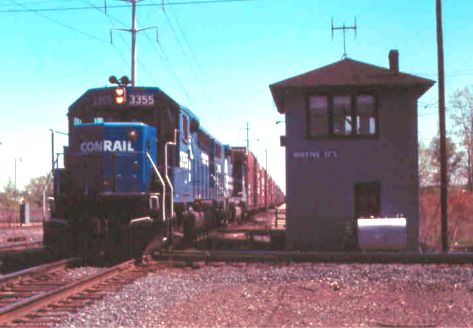 Wayne Junction was a Michigan Central-staffed interlocking tower which controlled the MC's east/west main line from Detroit to Chicago and the north/south Pere Marquette line from Plymouth to Toledo. This was a mechanical "strong-arm" interlocking. In addition to the main line of both railroads, the New York Central (former MC) operated a freight switching lead on the north side of the main line which was used constantly to switch the Ford Motor plant in the northwest quadrant of the crossing. The MC also had eastbound and westbound passing tracks to the west of the tower.
Photo info: Top, An eastbound Conrail freight passes Wayne Junction in 1979 [Mark Hinsdale]. 2nd photo, a photo of Wayne Junction with passing Penn Central locomotives in 1975. 3rd photo, a view of the model board at Wayne Junction tower around 1951. [Mike Delaney collection]. 4th photo, a 1985 photo of train DREL (Detroit to Elkhart). [Both, Charlie Whipp]
Location: 42o16.569'N / 83o27.827'W.
---
Notes
---
Time Line
1876, November 25. A well kept eating house has been established at Wayne Junction. [DFP]
1881. February 3. The reading room at Wayne Junction recently established by the railroad branch of the Y.M.C.A. is proving a great success, and is very popular with the railroad men, as well as proving a great comfort to passengers waiting for connecting trains. [DFP]
1887. October 9. A comment in the Detroit Free Press noted that Wayne Junction has a "dreary-looking" waiting room, 12x12, and there was a platform sixty feet long by eight broad. The scenery consisted of one water tank, ten freight cars, two fields, five telegraph poles and one pile of lumber.
1917. This tower was staffed around-the-clock by MC operator/towermen. [TRT]