Station: Northville, MI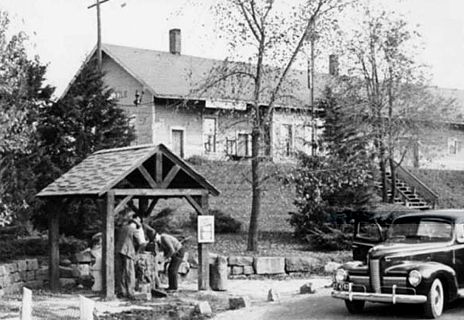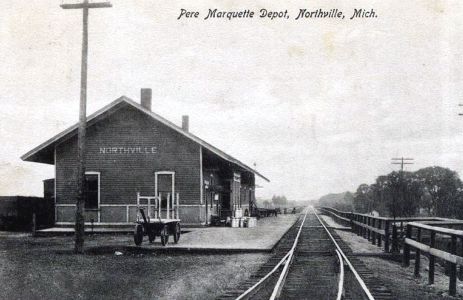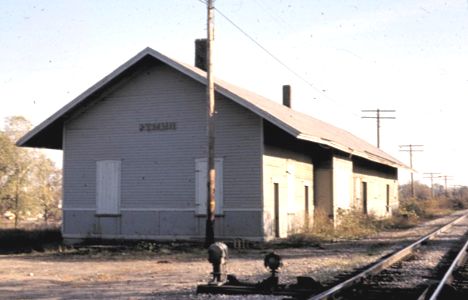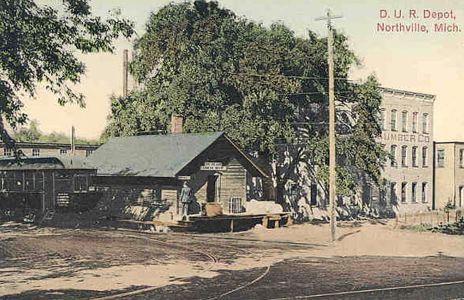 Northville was founded in 1825 and a grist mill was established here in 1826. [MPN] The town, which became a village in 1867 and a city in 1955 straddles both Oakland and Wayne counties, however the Pere Marquette depot was located in Wayne County.
Photo info: Top, the Pere Marquette depot at Northville, Michigan. This depot burned down in 1968. 2nd photo, the same depot from a trackside view. [Both, Alan Loftis collection]. 3rd photo, a view of the depot under C&O ownership in 1972. [Charles Geletzke Jr.] 4th photo, the interurban depot at Northville, operated by the Detroit United Railways. [Alan Loftis collection]
---
Notes
---
Time Line
1898: The Flint & Pere Marquette railway had a daytime station agent here. It was a regular station stop. They also had a water station for locomotives here.