Station: Grand Trunk Junction/West Detroit, Detroit, MI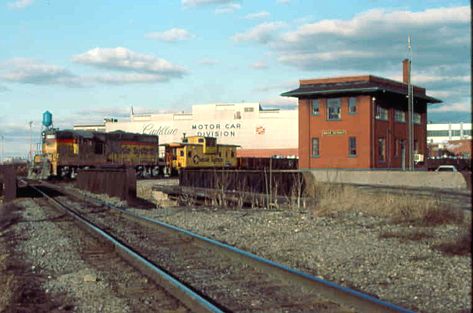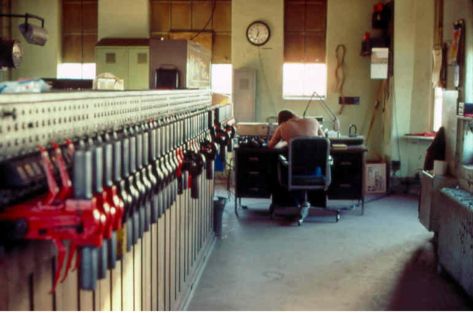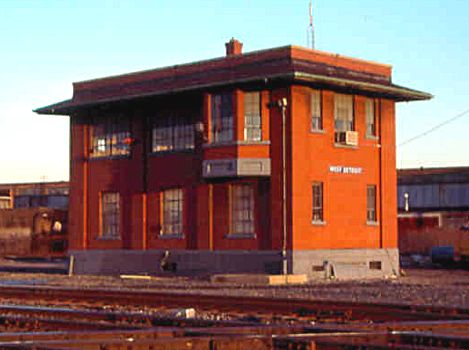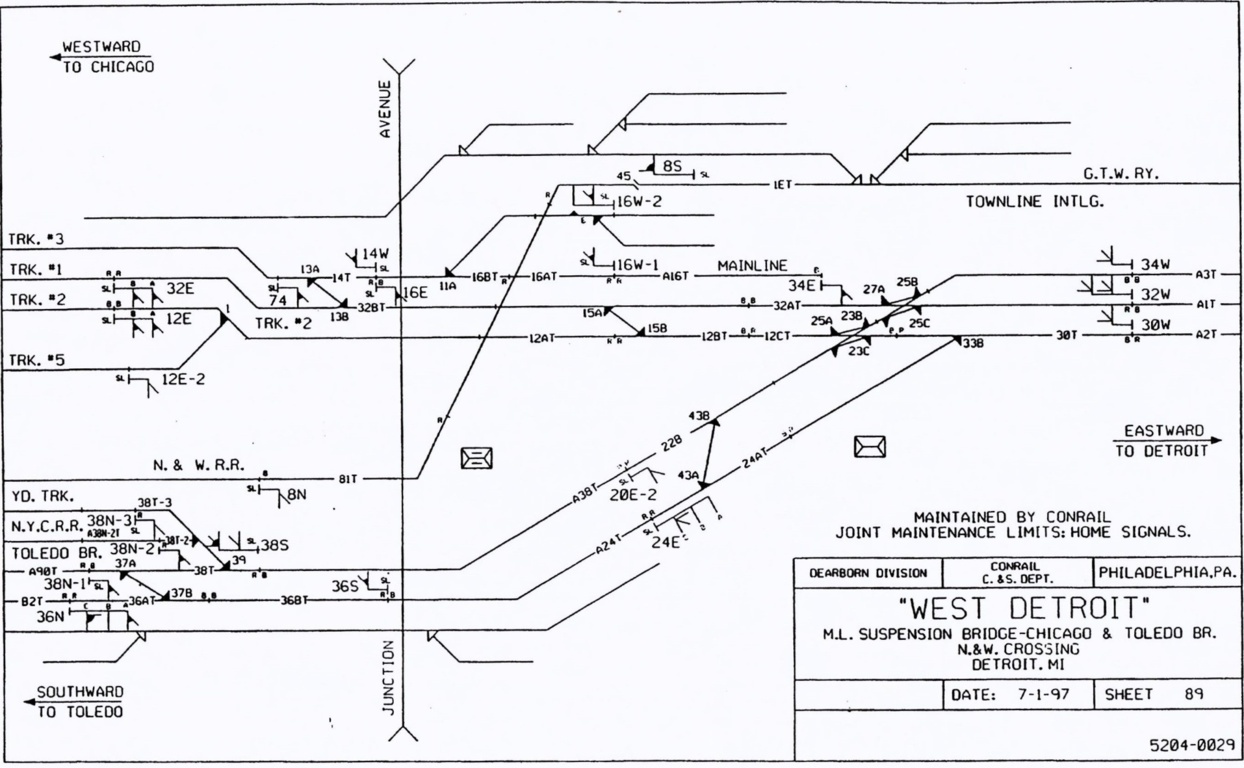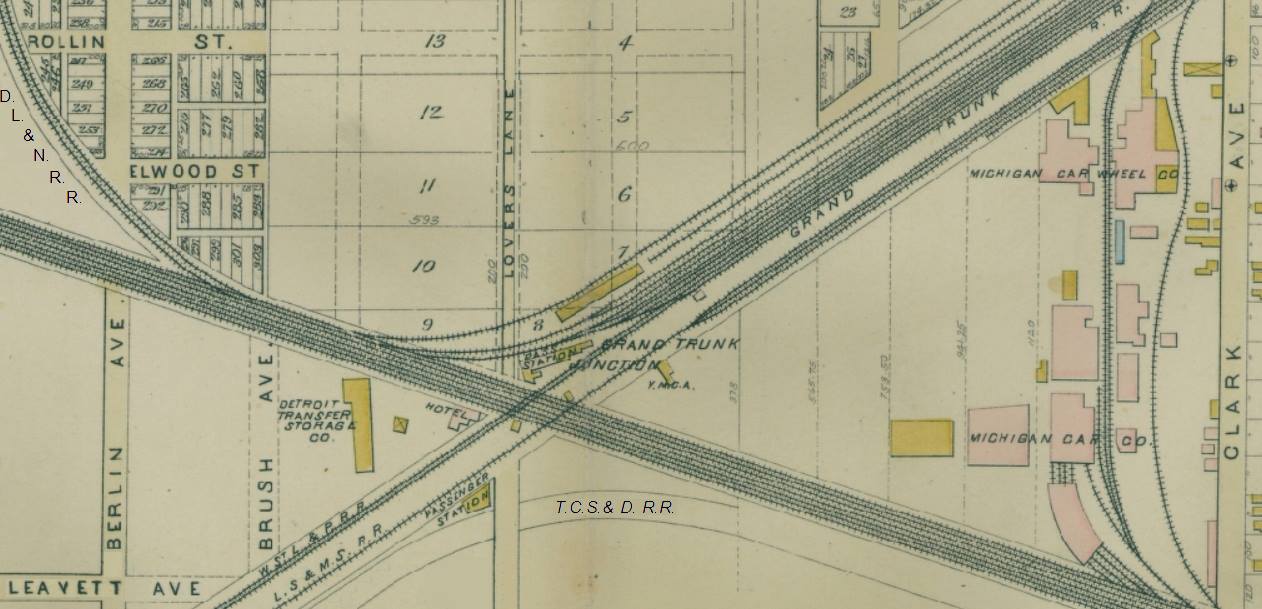 Grand Trunk Junction, later known as West Detroit, was located on the Michigan Central main line (Detroit to Chicago), about 1.5 miles west of the Michigan Central depot. This was the crossing of the MC with the Grand Trunk Western main line (Port Huron to West Detroit) and the Lake Shore & Michigan Southern line (from Toledo to Detroit).
This was one of Detroit's busiest interlocking towers, staffed in the mid-1900's with a train director and at least two leverman. The location had at least two towers, the most recent a brick building built around 1940. This was an electric interlocking. During the late 1960's, the depot towers (15th and 20th Street), Bay City Junction, West Detroit, Waterman and a number of smaller interlockers were combined into a CTC operation which was housed in the tower (and the other locations were closed). At some point, all of these operations were controlled by the Michigan line dispatcher and West Detroit was finally closed as a tower. The tower remains and is used by the railroad signal department.
Photo info: Top, West Detroit tower was at the crossing of the Conrail main line to Chicago, with the NS/Detroit & Toledo Shore Line. In the early days before the consolidation of the NYC, the Lake Shore and Michigan Southern also crossed the MCRR here. This Chessie System engine and caboose are proceeding west across the Wabash diamond on the Conrail. 1984. 2nd photo, the inside of West Detroit tower. The interlocking levers of the plant were operated by two "levermen" who were supervised by a "train director". This was a GRS No. 5 interlocking machine. West Detroit was probably the busiest interlocking tower in Michigan during from 1900 to 1980. 3rd photo, taken in March, 1989 as sunset approached. [All, Charlie Whipp], 4th photo, a Conrail track diagram of West Detroit in 1997. 5th photo, a map of Grand Trunk Junction in 1885. Note the nearby industrial facilities. [SBM-1885].
Notes
Also known as Grand Trunk Junction.
Location: 42o19.525'N / 83o06.400'W.
---
Time Line
1879. Nineteen hundred cords of ice have been taken from ponds near Grand Trunk Junction under one contract to fill ice houses in the city. Double that amount has been gathered to fill ice houses in the [ Springwells] township. [DFP-1879-0126]
1903. West Detroit interlocking was a Saxby-Farmer Lever crossing, installed by the Union Switch & Signal Co. [MCR-1904]
1930: The Michigan Central replaces their interlocking here with a GRS machine which had 79 levers controlling 73 switches. [RSC-1930]
March 17, 1930: The Michigan Public Utilities Commission inspects the new interlocking at this location and it is approved for general use. [MPSC-1930]