Location: Davison Yard, Detroit, MI (DT)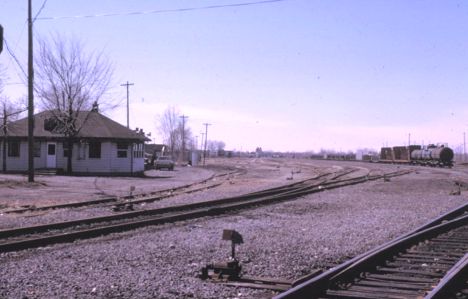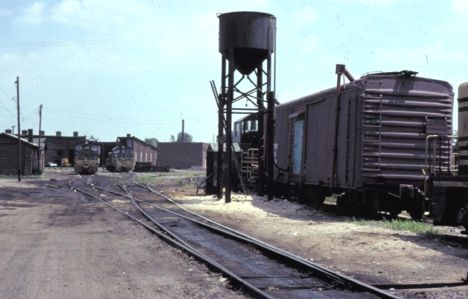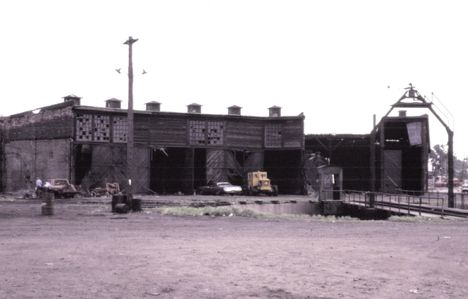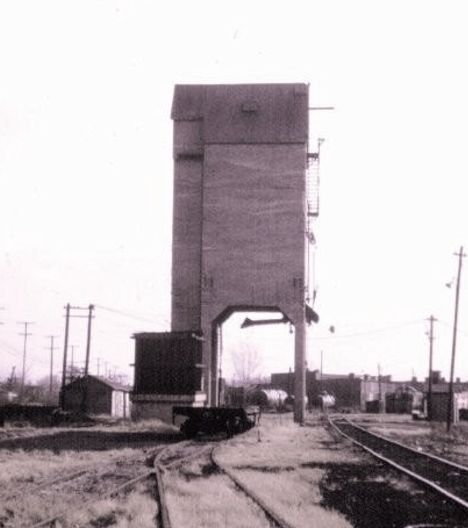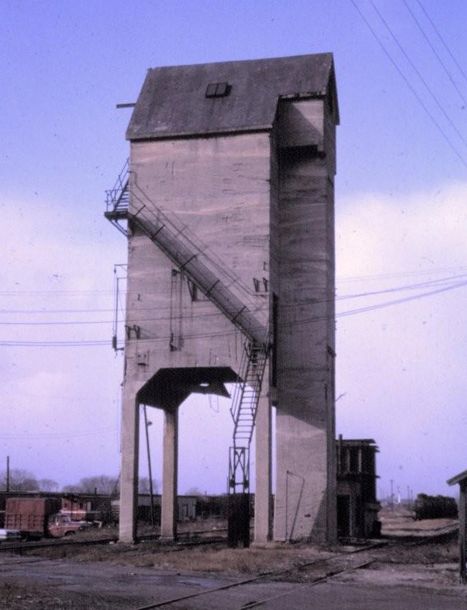 Davison Yard was the Detroit Terminal railroad's largest yard and the center of their operation which went southeast to the Chrysler facility on the riverfront and southwest to the Ford Rouge Complex in Dearborn. Davison Yard was located between Ryan and Mound Roads, two blocks north of East McNichols in northeast Detroit. In addition to switching yards, a roundhouse and railroad offices were located at this point.
Today, this yard no longer exists. Two prisons (Mound Road Correctional Facility and Ryan Correctional Facility-now closed) were built on this property.
Photo info: Top, a photograph of the Detroit Terminal's Davison Yard, in 1972. 2nd photo, the DTRR engine facilities in 1980. 3rd photo, the DTRR roundhouse and turntable at Davison Yard, in 1980. 4th and 5th photos, two views of the DTRR coaling station at Davison in 1964. [Charles Geletzke Jr].
Location: 42o25.355'N / 83o02.923'W.
---
Time Line
2015. Going west from Davison Yard, the Detroit Terminal track ends at Gallegher Street near Jerome in the City. This is about four blocks west of Conant Avenue,