Interlocking: 20th Street Tower, Detroit, MI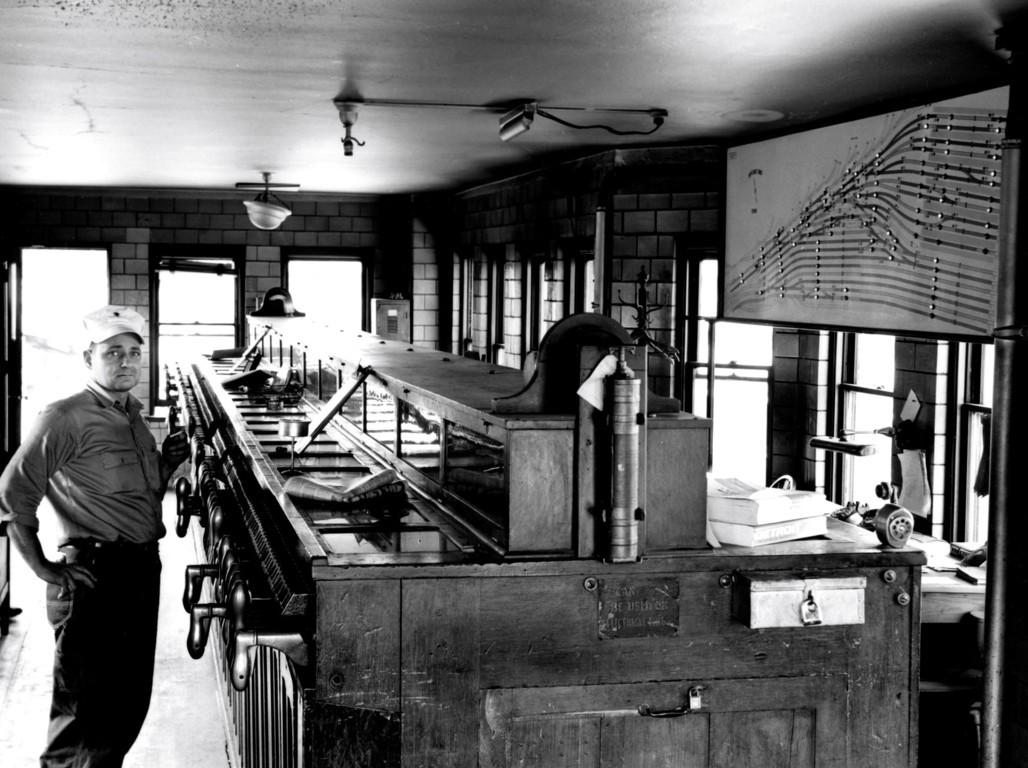 Twentieth Street Tower was at the west entrance of the Michigan Central station. The tower controlled passenger, mail and switching movements out of the west end of the station, and the nearby coach yard.
Photo info: The inside of the 20th street tower with the leverman in front of the interlocker. [Ernie Novak photo]
---
Notes
Outbound trains from MC station at 20th Street were routed west to Chicago, south to Toledo via West Detroit interlocking, and north to Saginaw, Bay City and Mackinaw City via Bay City Junction.
The 3rd rail electrification of the tunnel extended into the MC station at this location, going as far west as Bay City Junction.
Location: 42o19.701'N / 83o04.933'W.
Time Line