Interlocking: 15th Street Tower, Detroit, MI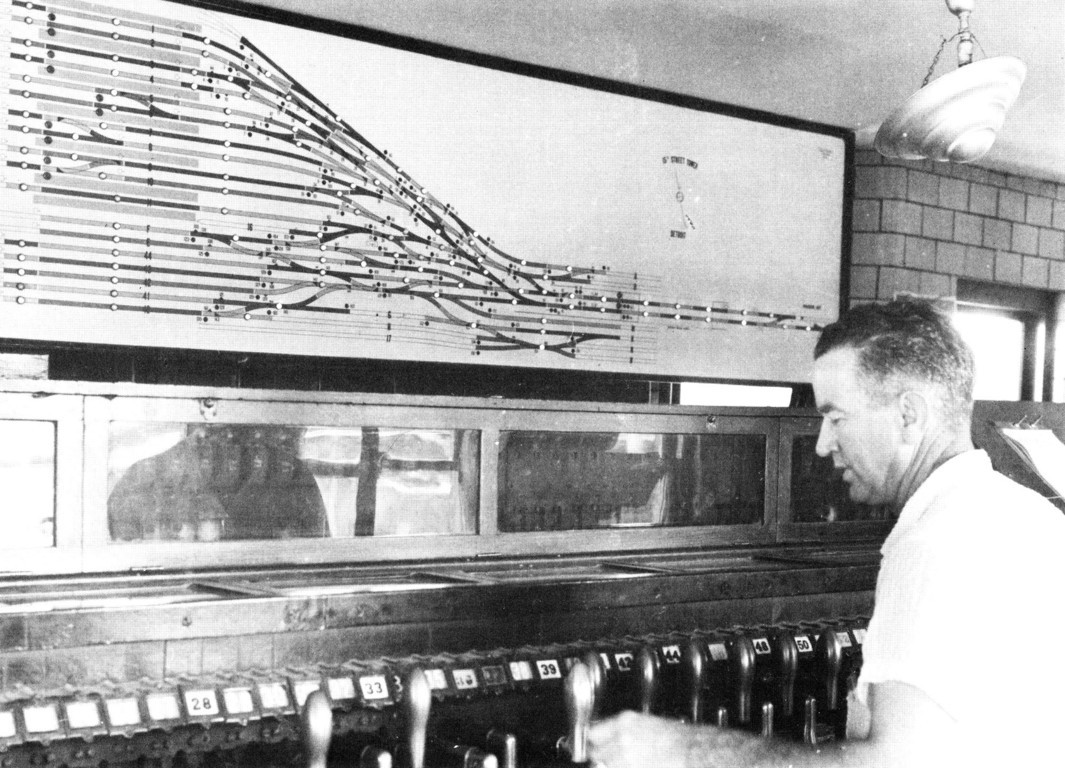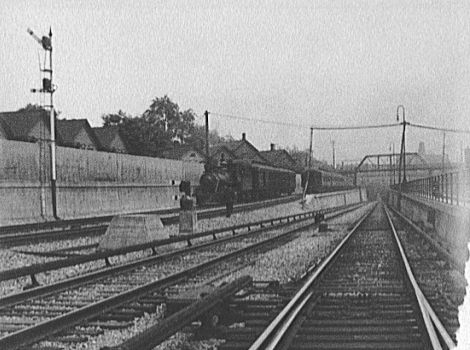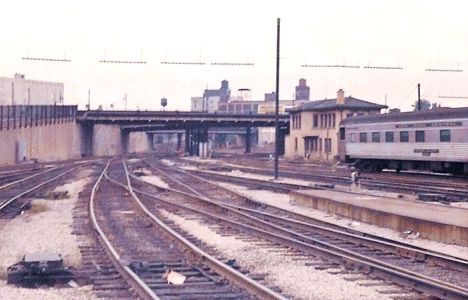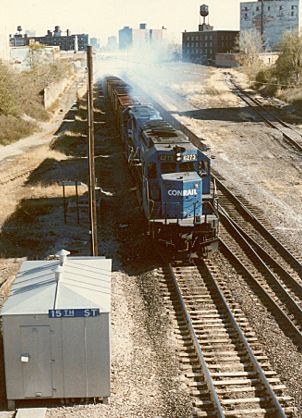 Fifteenth Street Tower was at the east entrance of the Michigan Central station near the west portal to the Detroit-Windsor tunnel. The tower controlled passenger, mail and switching movements out of the east end of the station, into the tunnel, and along the old main line to the Detroit River at Third Street.
The 3rd rail electrification of the tunnel extended into the MC station as far as 20th street interlocking at the opposite end of the station.
Photo info: Top, a photo of the east view of the Michigan Central station, yard tracks, catenary, as well as the 15th street tower in the lower left. 2nd photo, the leverman at 15th street sets up a route for a departing train into the railroad tunnel about 1915. [Mile Delaney collection], 3rd photo taken around 1915 this shows a MC passenger train approaching 15th Street tower from the area of the old Third Street Station. This photo was taken after the tunnel was built but probably before the new MC station was opened. 4th photo, a postcard view of electric motor locomotive 7505 with the 15th Street tower in the background. 5th photo, a view of the east end of the Michigan Central station including 15th Street Interlocking Tower. The tail end of an NYC passenger train is in view. 1965. [Charles Geletzke Jr]. 6th photo, Conrail 6273 with a westbound freight bursts from the Detroit Windsor tunnel at CP 15th Street in the mid-1980's. [Dale Berry]
Location: 42o19.581'N / 83o04.432'W.