Station: Wixom, MI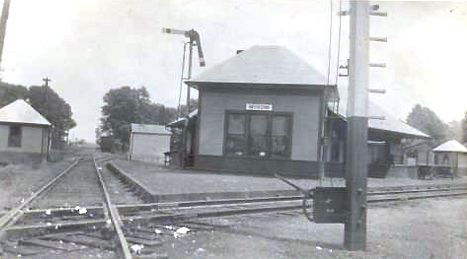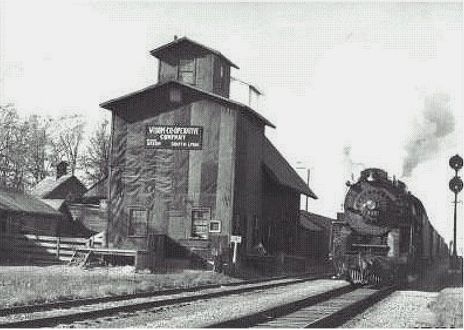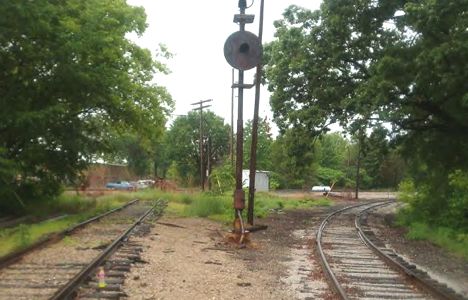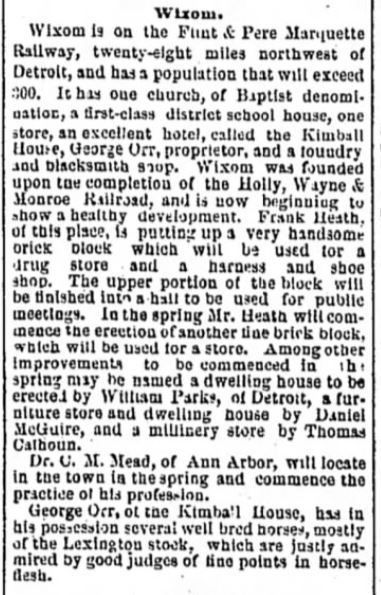 Wixom was settled about 1831 as Shelby Corners. It was renamed Wixom about 1871. The town became a village in 1957 and a city in 1958. [MPN]
Wixom is located in southwest Oakland County and was at the crossing of two railroad lines. The former Pere Marquette (later C&O/ CSX) line from Plymouth to Flint crossed the Grand Trunk Western's Jackson Branch just north of what is now Pontiac Trail.
See Wixom - Lincoln Yard for additional information about the C&O yard which served the Ford Motor Wixom Assembly Plant.
Photo Info/Credit: Top, an old photo of the Wixom depot which served both the Pere Marquette and the Grand Trunk Western railroads. The control at the right is believed to have been used to change a target or ball signal at the top of the pole which controlled access to cross the diamond. [Alan Loftis collection]. 2nd photo, a Pere Marquette passenger train leaves the Wixom depot; 3rd, a Pere Marquette "Berkshire" steam locomotive leads a freight train across the GTW diamond at Wixom. The elevator is on the left. 4th photo, the remnants of the Wixom interlocking looking west on the former Grand Trunk Western. The GTW Jackson branch is at the left (pulled up before the crossing). The old searchlight signal protecting the crossing is still in place. The track to the right is the Coe Rail/ CSX interchange wye. In 2004. [Mike Tabone] Bottom, an article from the Detroit Free Press in 1874]
---
Time Line
1898: Wixom was a regular station stop on the F& PM with a daytime agent at the depot. There were also coaling facilities here at that time.
December 28, 1901. Willard Wixom, a prominent businessman, was killed by the fast express on the Pere Marquette railroad, going south about 10 o'clock. The accident happened at the crossing a few rods south of the village of Wixom, a place named for Mr. Wixom. His horse was also killed. He was mangled almost beyond recognition. [Sebewaing Blade-1901-1228]
1917. The GTW had an agent here as well as a day operator. This was a joint agency with the PM. [TRT]
1927. The operator in the depot controlled the signals at the crossing. This was staffed around the clock. The agent-operators on the day and evening shaft were paid by both railroads, each at a rate of 33¢ and 31¢ per hour. These operators received pay from both railroads. The night operator was paid exclusively by the PM at a rate of 58¢ per hour. This was an unusual arrangement, as most crossing towers were staffed by one railroad, and the other railroad settled up the costs each year. Apparently, the GTW didn't run on the midnight shift and didn't want to pay for that time period. [PMTA]
---
Industry:
Ford Wixom Assembly Plant (now closed)