Station: Pontiac, MI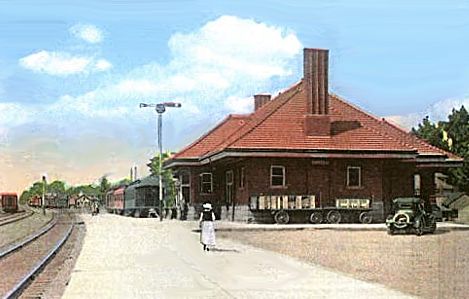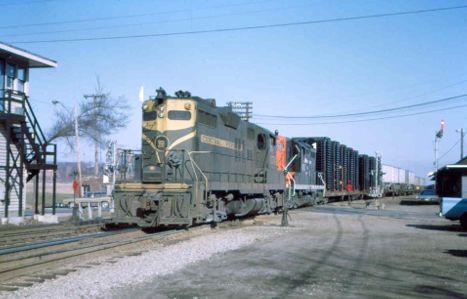 Pontiac was settled about 1818 by the Pontiac Company. It became a village in 1837 and a city in 1861. [MPN]
Pontiac is the county seat of Oakland County, and it received early rail service from the Detroit and Pontiac railway. It became a major industrial area in the later half of the 1800's.

In addition to the Detroit & Milwaukee railroad (later GTW/ CN) which came through here on its line from Detroit to Grand Haven, a number of branch lines terminated here heading to Jackson, Caseville and Richmond. A belt line railroad was also built on the northeast side of the city connecting all of these lines. The town was also served for a period by electric interurban lines which spanned out to Farmington and Detroit as well as city lines in downtown Pontiac.
Photo Info: Top and 2nd photo, the Grand Trunk Western (later SEMTA) depot at Pontiac. [Alan Loftis collection]. 3rd photo, Eastbound GTW Train 450 (from Muskegon) sets off in Pontiac at johnson Avenue, April 12. 1969. [Charlie Whipp photo].
---
Time Line
1917. The GTW had an operator around the clock here. [TRT]