Location: Monroe, MI - First Street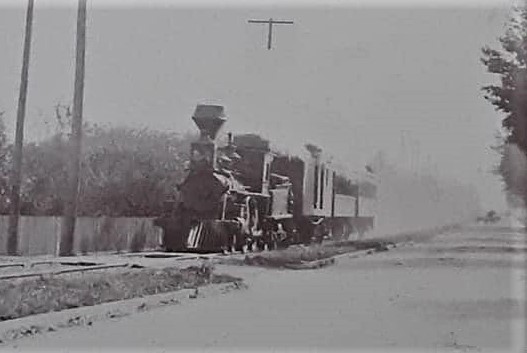 First Street in Monroe was an east-west avenue which ran south of the Raisin River. This street had the honor of hosting the Lake Shore & Michigan Southern's Monroe Branch, which was part of the original state "southern" line, later being purchased by the Michigan Southern railroad and then the LS&M. On parts of First Street, the railroad ran down the center. But for most of the route, the railroad was on the north side.
Photo Info: An old view of a westbound passenger train leaving downtown Monroe.