Station: Petersburg, MI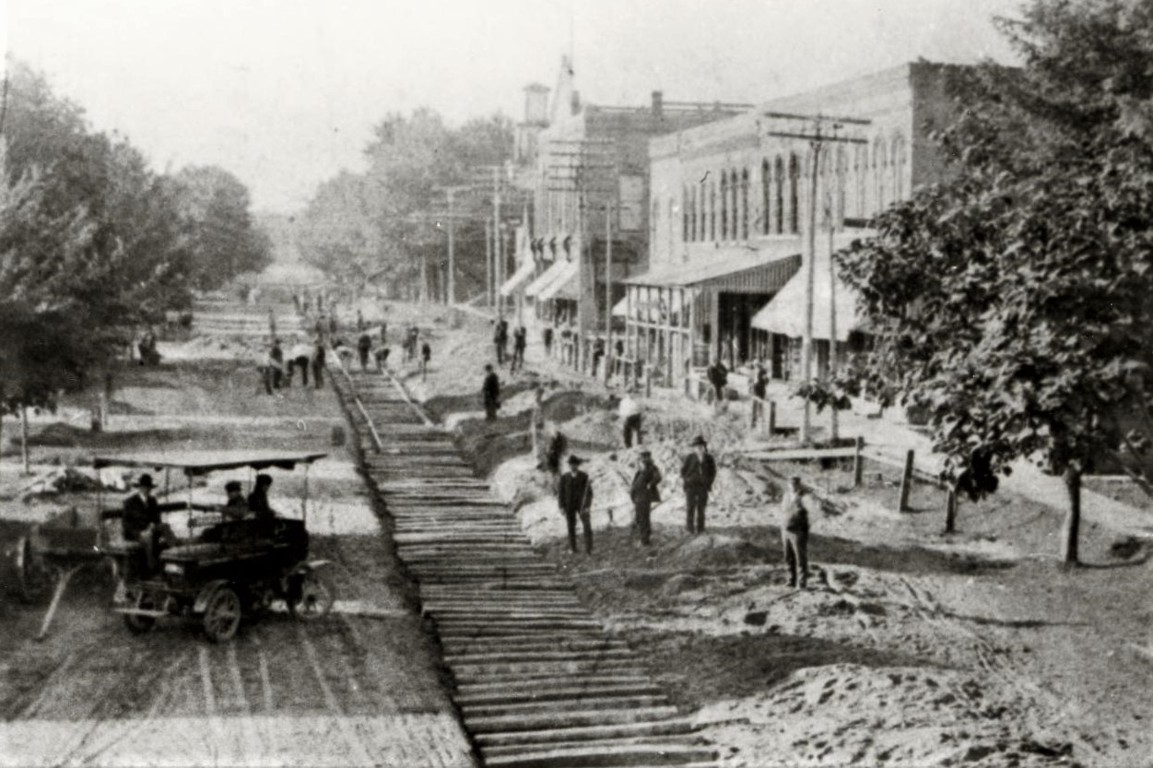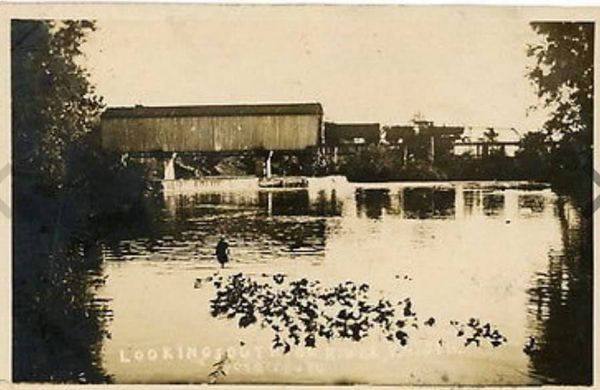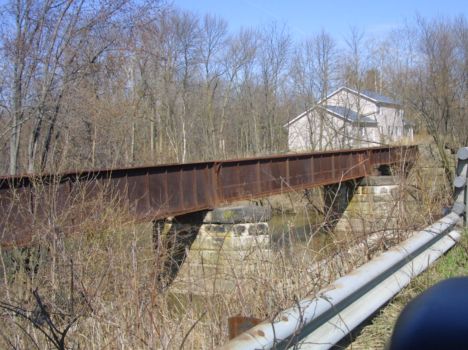 Petersburg, also known early as Petersburgh, was settled about 1824. [MPN] The town site became a station stop on the Southern line, one of the state's first railroads from Monroe west to Adrian and beyond. Later, the Canada Southern came through here (just to the north) and the DT&I built a branch through here enroute to Toledo. As a part of the DT&I's line straightening project under Ford ownership, a cutoff was established from Durban to Malinta. The DT&I line was related to a branch line which came up Saline Street from Petersburg Junction (about a mile south of town).
Photo Info: Top, the Lake Shore depot at Petersburg, with the water tower in the distance. 2nd photo, a closer view of the water tower. 3rd photo, crews are laying track down the center of downtown for the DT&I. [Elizabeth Caroline Crosby Papers, UMB]. 4th photo of a steam locomotive helpling to construct track for the interurban line. 5th photo is of an early LSMS train crossing through a covered bridge over the Raisin River near Petersburg. 1912. 6th photo is the former bridge in Petersburg of the Lake Shore & Michigan Southern railroad which ran between Monroe and Adrian. This line was pulled up in 1975 but the bridge stills stands in 2003 when this photo was taken. [Dale Berry]
---
Time Line
1870. The bridge over the Raisin River in Petersburg is replaced with a 180 foot wood bridge made up of four, 45' spans. [MCR-1872]
1904. The MCR approves a grade crossing of the Ohio & Michigan Traction Company with the Lake Shore & Michigan Southern railway in the village of Petersburg. [MCR-1904] This crossing apparently was not interlocked.
1916. Michigan Railroad Commission note: The DT&I crosses the Monroe Division of the New York Central at Petersburg and the same is protected by gates. All trains on each railroad are brought to a stop in advance of the crossing as required by law. [MCR-1916 pg. 49]
1930. Petersburg is a village located about one mile northwest of Petersburg Junction. Two spur tracks formerly served small industries, but there is no business there now. At the Junction there are two tracks of 45-car capacity used for setting off cars moving between Toledo and points south on the main line. The end of double track is 1/2 mile south of Petersburg Junction. [DT&I blueprint, 1930's]