Interlocking: Diann Tower, Dundee, MI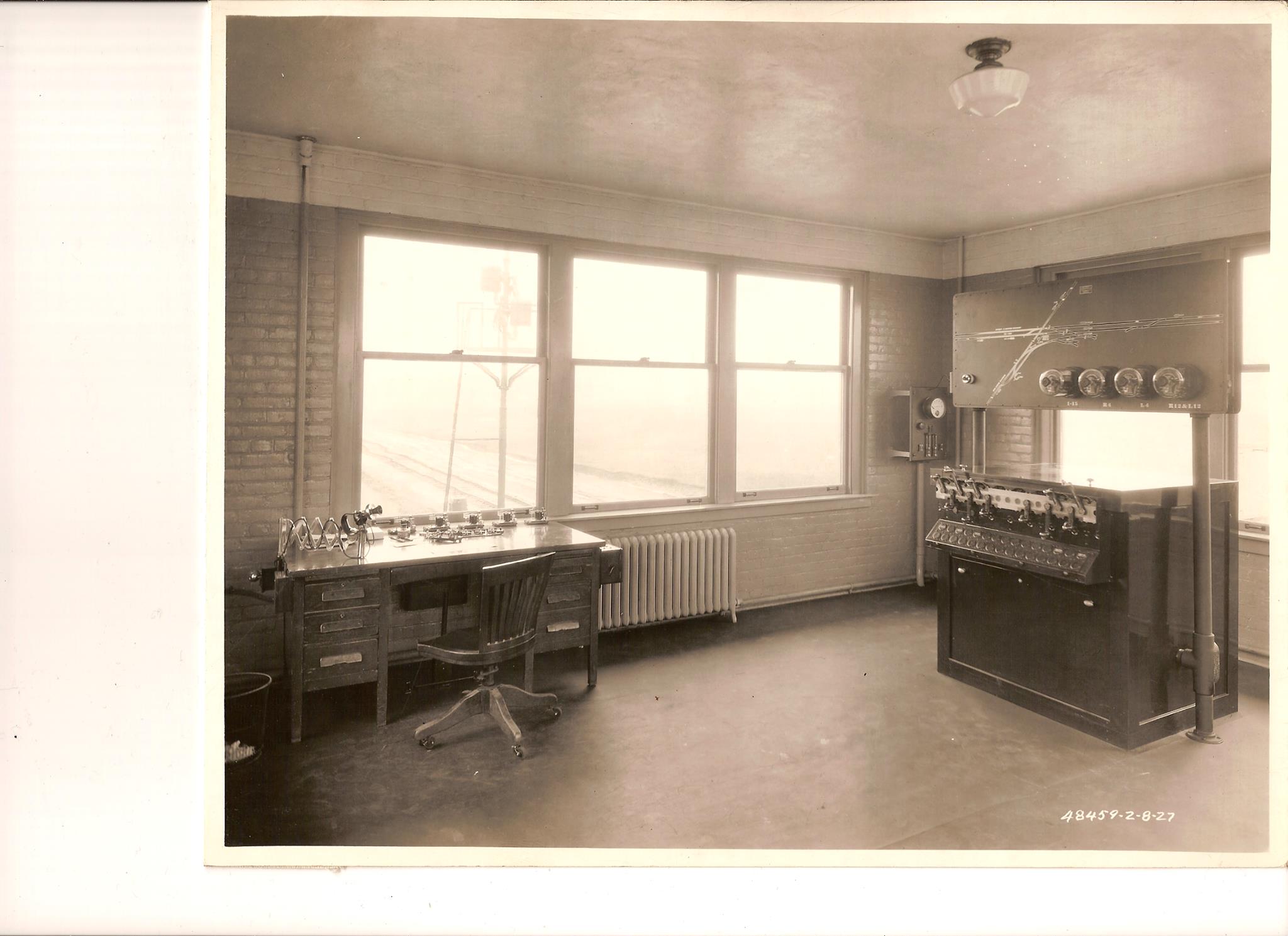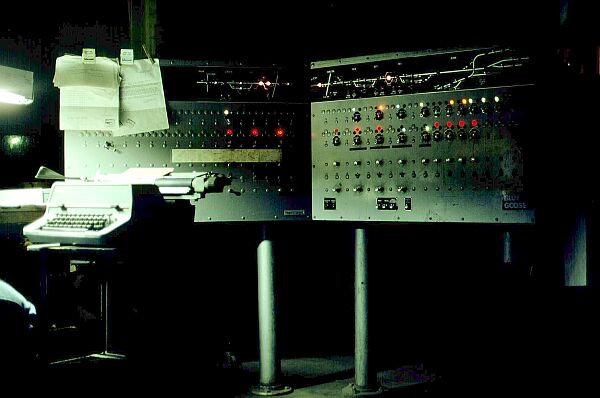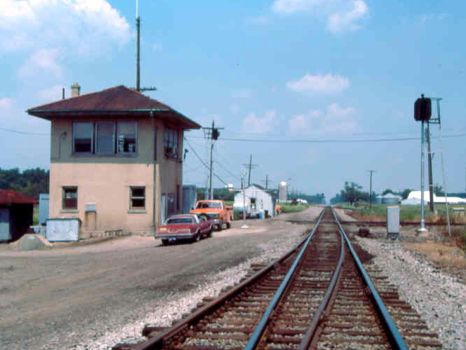 Diann was an interlocked grade crossing of the Ann Arbor railroad main line (Toledo to Frankfort) and the Detroit, Toledo & Ironton railroad main line (Detroit to Ironton, OH) in Dundee Township about two miles south of the village of Dundee.
This crossing was created during Ford ownership of the DT&I and the main line was rerouted at the Malinta cut-off. Ford built a sturdy electro mechanical interlocking tower here, as well as a connection for both lines on the northwest and southeast quadrants. Both lines were block signaled at this location.
Photo Info: Top, Dianne Tower under construction September, 1926. 2nd photo, The tower after completion. 3rd photo, the interlocking machine at Diann; the 4th photo, the CTC machine in 1981 which controlled the line between Dundee and Flat Rock yard; 5th photo, Diann Tower in 1987. [Charlie Whipp]
---
Notes
The DT&I had a 7,780' controlled passing track north of the tower. The tower controlled the south entrance and the north entrance was North Diann at milepost 38.1.
This was one of the last new interlocking tower locations in Michigan.
Location: 41o55.924'N / 83o38.250'W.
---
Time Line
1926, The Detroit & Ironton has awarded a contract to the Union Switch & Signal Co, for the complete installation of a Type F electric interlocking at the intersection of the Detroit & Ironton and the Ann Arbor near Dundee, MI. The plant comprises 23 working functions using color-light signals controlled from a 15-lever frame Model 14, Type-F electric interlocking machine. The plant is being installed to eventually meet the requirements of alternating current propulsion on the D&I. [RSG-1926-09]
1928. The DT&I rebuilds the interlocking at Diann, adding 5 electric levers. [RSC-1929]
2023. January 18. The tower is torn down.