Location: Jackson, MI - Michigan Central Yard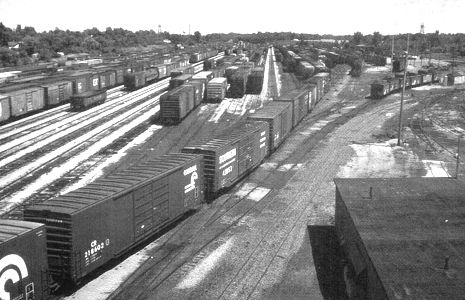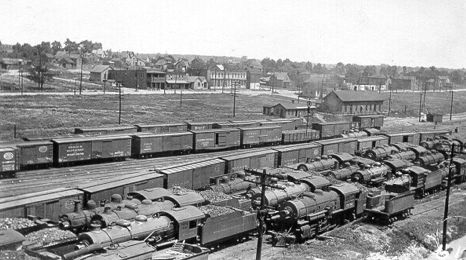 The MC terminal yard was relocated to Jackson, west of Elm Street in the 1870's.
Also known as Jackson Junction yard, the yard had a capacity of 2,000 cars. The Fort Wayne Yards, west of Jackson Junction had a capacity of 150 cars.
Jackson Yard had water tower and standpipe facilities for filling locomotives.
Photo info: Top, the yard now under Conrail control in 1979, taken from the yard tower looking east. Note the caboose track on the right and the RIP tracks beyond that. [Doug Leffler]. 2nd photo an old shot of Jackson Yard with over a dozen locomotives waiting to be deployed. The building in the top right of the photo may be the Division offices. Note: Page avenue at the top of the photo, which looks over the yard from the north. [Doug Leffler collection].