Station: Mount Pleasant, MI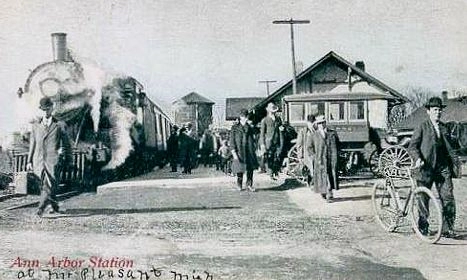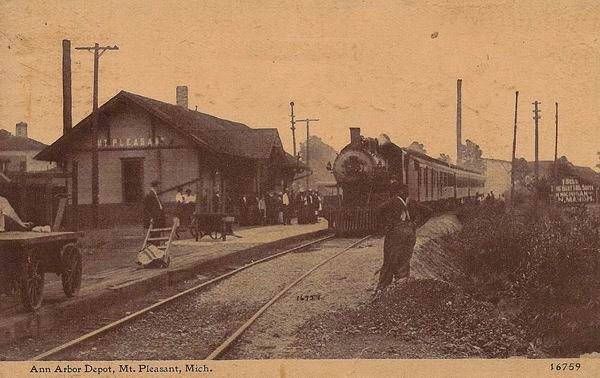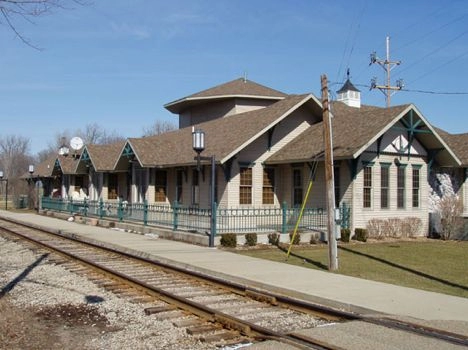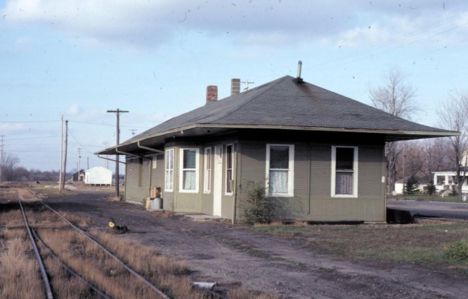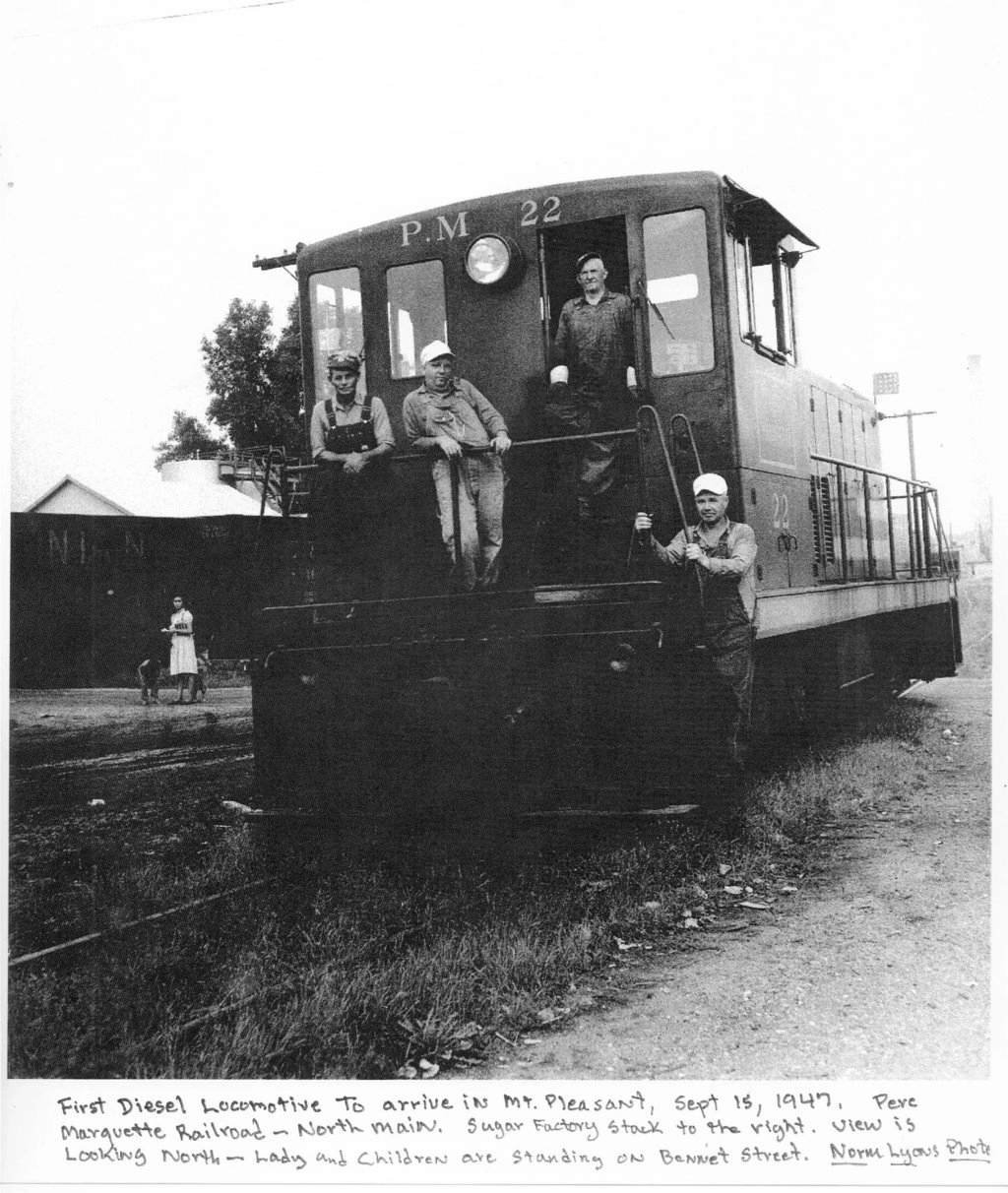 Mount Pleasant is the county seat of Isabella County and located near the center. It was founded in 1859. It became a village in 1875 and a city in 1889.
Two railroads served Mount Pleasant. The Pere Marquette built a branch line here from Coleman in 1879 and the forerunner to the Ann Arbor Railroad built north into town in 1886 and then north in 1888.
Photo Info: Top and 2nd, the Ann Arbor railroad depot at Mt. Pleasant. 3rd photo, the same depot in 2004. [All, Alan Loftis collection/photo] 4th photo, the PM depot at Mt. Pleasant [CMUL]. 5th photo, the C&O depot at Mt. Pleasant in 1977, now a private residence. 6th photo, a 1968 view. [7th and 8th, Charles Geletzke Jr.]. 9th photo, the first diesel arrives at Mt. Pleasant in 1947. This is Pere Marquette #22. [Norm Lyons photo]
---
Notes
---
Time Line
1900. This is a telegraph station on the Ann Arbor railroad. [OG-1900]
1906. The PM erects a new depot here. [PMAR-1906]
1916. The railroad builds a new engine house at this location. [MCR-1916]
1918. The AARR had 1st and 2nd trick operators here. [TRT]
---
Industry
Refinery, operated by Roosevelt Oil (1931-1947), Roosevelt Oil & Refining (1948-1954 and Leonard Refinery (1955-1969). Served by the AA and PM railroads. [MW]
Bibliography
The following sources are utilized in this website. [SOURCE-YEAR-MMDD-PG]:
[AAB| = All Aboard!, by Willis Dunbar, Eerdmans Publishing, Grand Rapids ©1969.
[AAN] = Alpena Argus newspaper.
[AARQJ] = American Association of Railroads Quiz Jr. pamphlet. © 1956
[AATHA] = Ann Arbor Railroad Technical and Historical Association newsletter "The Double A"
[AB] = Information provided at Michigan History Conference from Andrew Bailey, Port Huron, MI