Railroad: Port Huron and Detroit Railroad Company
The Port Huron and Detroit railroad was organized in1901 and built from Port Huron to Marysville. This may have been original Port Huron and Southern railroad. It was extended to Marine City in 1918. The line was purchased by the Chesapeake & Ohio railroad in 1984 and became part of CSX in 1997. [MRL]
---
Port Huron & Southern railroad → Port Huron & Detroit Railroad → Chesapeake & Ohio → CSX
---
Built: 1901 to Marysville by the PH&S.
Operated for 83 Years.
Sold: 1984 - to Chesapeake & Ohio railroad.
Reference: [MRRC]
---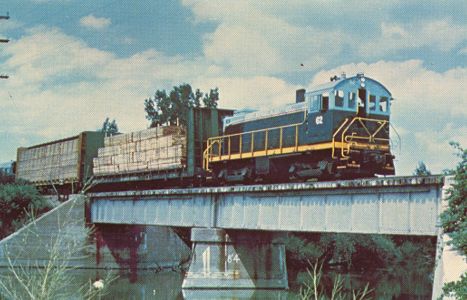 Photo Info: Port Huron & Detroit No.62 Alco-built S-4 switcher near St. Clair in a postcard view. [Dale Berry collection]
---
Notes
This line continues to be operated by CSX. The company has trackage rights on the CN from Flint to Port Huron/Sarnia to bring freight cars to and from this line.
---
Time Line
1901. Line is built from Port Huron to Marysville by the Port Huron & Southern railroad. [MRL]
1918. Extended line from Marysville to Marine City.
1923. The PH&D merges with the PH&S. [MRL]
1984. The PH&D is purchased by the Chesapeake & Ohio railroad. Becomes CSX in 1997.