Station: Kingston, MI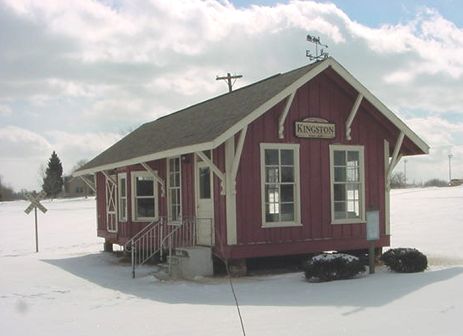 Kingston was settled in Tuscola County about 1857 and became an incorporated village in 1893. The town was located on the Pontiac, Oxford & Northern (later GTW) railroad about three miles south of Wilmot and seven miles north of Clifford.
Photo info/credit: Top, a 1950's photo of the GTW PO&N branch at Kingston, taken from atop a string of boxcars on an adjacent siding. [Bill Miller/TJ Gaffney collection]. 2nd photo, a track crew stops for a photo near the station. [Alan Loftis collection]. 3rd photo, a 2003 photo of the restored depot. [Alan Loftis].
---
Timeline:
1917. The GTW had an agent here during the day shift. [TRT]