Station: Anchorville, MI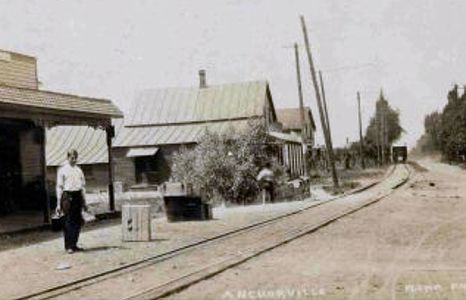 Anchorville was settled abut 1853 and called Swan Creek Settlement. It was renamed Anchorville in 1876.
The town, located in St. Clair County about two miles east of New Baltimore, was located on an interurban railroad line which ran along the St. Clair river between New Baltimore and Port Huron.
Photo Info/Credit: An interurban car approaches the Anchorville depot.