Station: Maybee, MI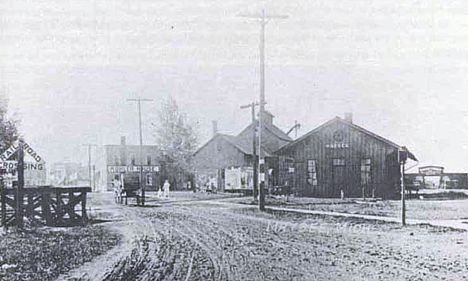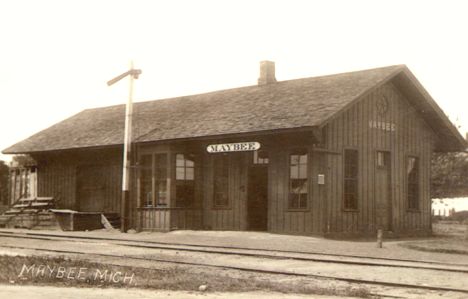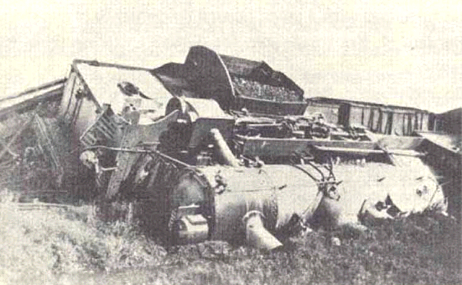 Maybee was settled in conjunction with the Canada Southern railroad which came through here in 1873. Kilns were located here to manufacture charcoal and other forest products were produced here. The town was incorporated as a village in 1899. [MPN]
First located on the Canada Southern, the right of way was later used by the Detroit, Toledo & Ironton on its line between downriver Detroit and cities in Ohio.
Photo Info/Credit: Top, the depot at Maybee at the turn of the century. This is likely the Canada Southern depot and might have been used at this time by the Detroit, Lima & Northern (later DT&I). 2nd photo, another later view of the depot. 3rd photo, a wreck of a Lake Shore train reported near Maybee in the 1870's. [All, Alan Loftis collection]
---
The DT&I had a 10,750' controlled siding at Maybee, which continues into CN ownership. The entrances to the siding are controlled and known as South Maybee and North Maybee (mp 31.2 and mp. 29.1).
---
1918: The DT&I had an agent/operator during the day at this location. [TRT]