Company: Calumet & Hecla Mining Company
---
Calumet Mining Co. → Calumet & Hecla Mining Company → Universal Products Co. -→ Abandoned
---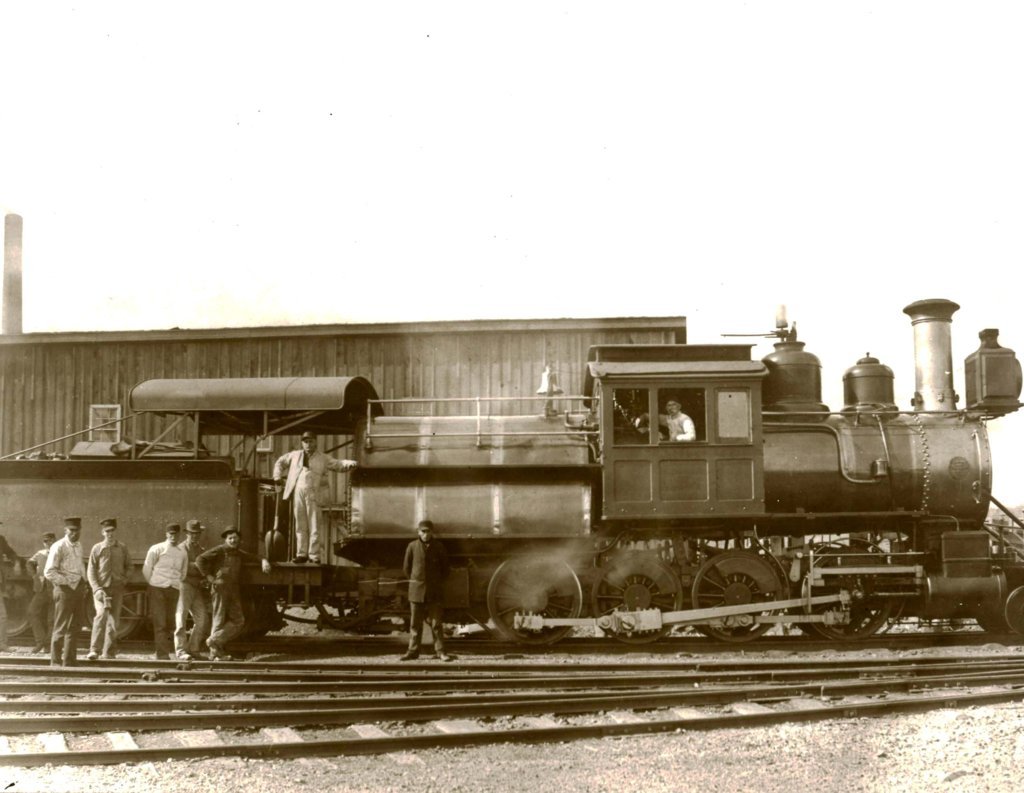 The Calumet & Hecla Mining Company was based in Calumet and Laurium. Its original mine complex was between the two towns, but the C&H company ended up purchasing or merging with many other mines in the Copper Range. It was also one of the longest serving mining companies in the region.
Photo Credit/ This is a C&H "camelback" locomotive in the Calumet area, circa 1900. [Charles Geletzke Jr. collection]
Note: To read about individual C&H mines, go to History → Stations → <select county> → Mines.