Marquette County Iron Mines - Ishpeming west
Details
Mine: Lake Angeline Mine, Ishpeming, MI
---
Began → Lake Angeline Mine → Became
---
Operated: 58 years.
From: 1864
Located: N 1/2-N 1/2 and lot equivalent to SE-NE Sec. 15 of T47N-R27W
Owned by: Pittsburgh and Lake Angeline Co. in 1878. Jones & Laughlin Steel Co., agents. Same in 1908. Later by the Cleveland-Cliffs Co.
Produced: Iron Ore, soft, red, Bessemer.
Method: Underground (depth 424 feet) and open pit.
Railroad connection: DSS&A, then LS&I to port of Presque Isle.
Until: At least 1922.
Lifetime Production: 9,319,679 tons of iron ore between 1864 and 1906.
---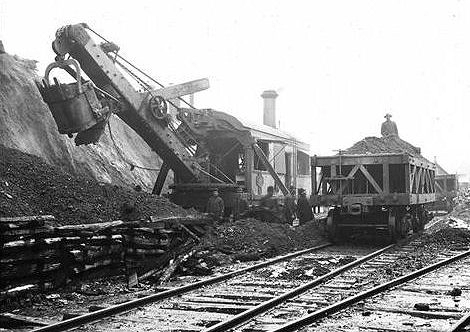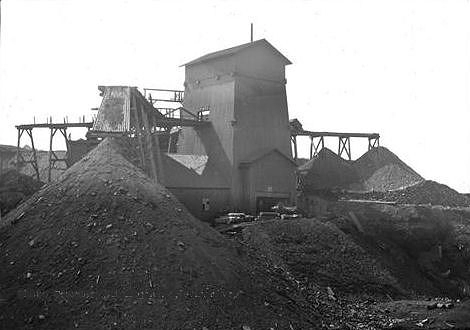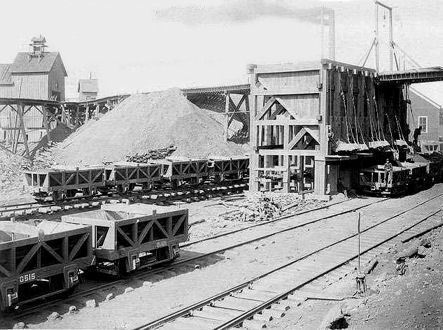 Photo info: Three early photos from the Lake Angeline Mine in Ishpeming. The first shows a steam shovel loading ore cars from the early 1900's. 2nd photo, a shaft house. 3rd photo, railroad ore cars loading ore for movement to the docks. [MINARC]
---
Notes
On the south shore of Lake Angeline. Mine is 100' below lake level. Contains hard and soft hematite. [CMS-1878]
Includes East End, N 1`/2-NE Sec. 15.
Also known as the Angeline Mine.
---
Time Line
1865. New tonnage is shipped from this mine via the BdN&M to Marquette. [DSS]
1868. This mine is now largely served by the C&NW. [DSS]
1907. Ishpeming just now is bothered with a settling of the ground at the Jones & Laughlin company's Lake Angeline mine. It has taken down a portion of the roadway known as Pine street, has necessitated the removal of the city water main and will force the building of a new highway to get about this dangerous spot. [DFP-1907-0224]