The "New" New York Central Wolverine - Early 1950's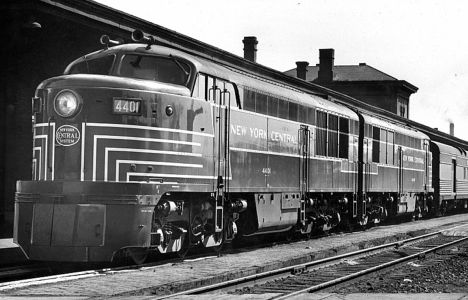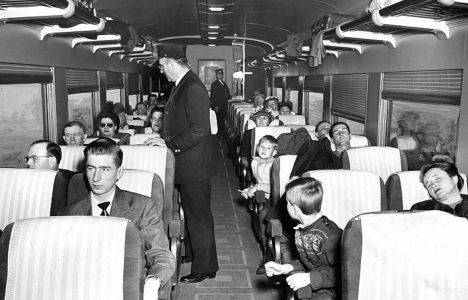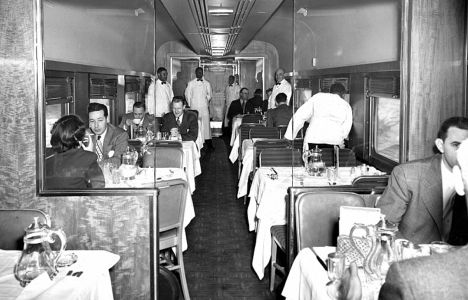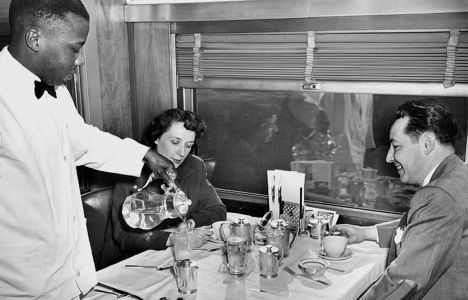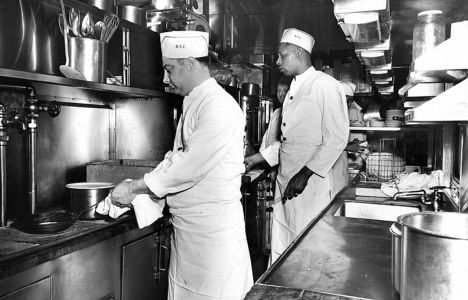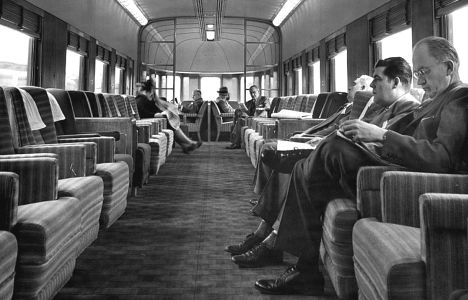 In the early 1950's, the New York Central Railroad began promotion of a "New" Wolverine passenger train, with service between Detroit and Chicago. As part of the promotion, the train stopped along the route. Here is are photographs of the "new" Wolverine at Jackson's Union Station. [Doug Leffler Collection]
First photo: The train was powered by two Fairbanks Morse 2,000 horsepower locomotives. NYC owned 12 FM cab units and 2 FM "B-unit" booster units, all with A1A-A1A trucks. These locomotives were built in the late 1940's [Info from Diesel Spotter's Guide, Jerry A. Pinkepank]
Second photo: The coaches on the train were of all-steel construction with plenty of room, compared with today's airline travel The conductor answers questions, takes tickets and is in charge of the train.
Third photo: The dining car offered tasty meals, which rivaled the best dining offered by any regular restaurant. The dining car staff stands ready to assist the patrons.
Fourth photo: Service was important. A waiter refills the water of a traveling couple.
Fifth photo: The chef and his assistant prepare the meals in a tight, but complete kitchen.
Last photo: Finally, the observation car brings up the rear of the train Businessmen can read the latest newspapers or perhaps enjoy the view as the track disappears behind them at the end of the train.