Photo Story: Inland Steel's Line Crew Near Gulliver - 1973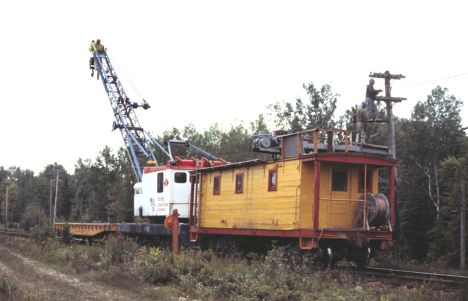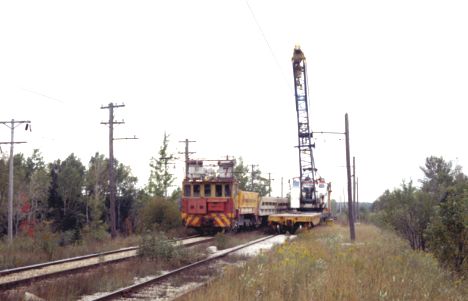 Inland Steel operated an electric powered railroad in the Upper Peninsula of Michigan for many years.
The operation, which brings limestone to a port on Lake Michigan is powered by diesel locomotives.
During years of electric power, the railroad needed to regularly service the overhead catenary and used an interesting method for doing so.
For more information on this railroad, click here.
Photo Info/Credit: Top and 2nd photo, 1973 views of the electric line crew on Inland Steel's line near Gulliver, Michigan in Delta, County. Electric locomotives are used on this line to bring cars of limestone from the quarry to the docks on Lake Michigan. [Neil Plagens]. 3rd photo, the line crew goes into the passing siding to allow a train of limestone headed by Inland Steel No. 7 to pass by. [All photos, Neil Plagens]