Location: Painesdale Junction, MI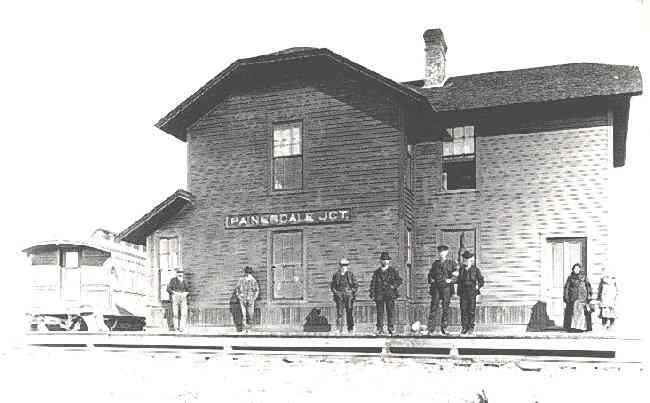 Painesdale Junction was a location on the Copper Range railroad main line three miles south of Atlantic Mine. Two COPR branch lines crossed here (1 crossing). To the west line went to Lake Superior and the mills near Freda and Redridge. To the east (south) a branch line went through South Range, Baltic, Trimountain and Painesdale. Eventually this branch was connected to the main line and became the new route south to Mass City.
Painesdale Junction was also known as Mill Mine Junction.
Photo Info/Credit: Top, the Copper Range depot at Painesdale Junction, also known as Mill Mine Junction