Crossing: Mill Mine Junction, MI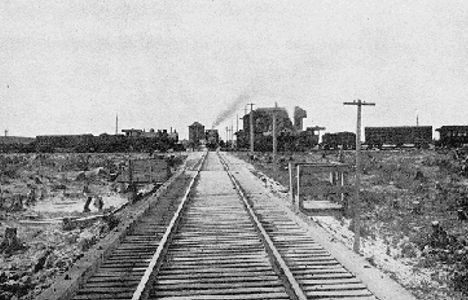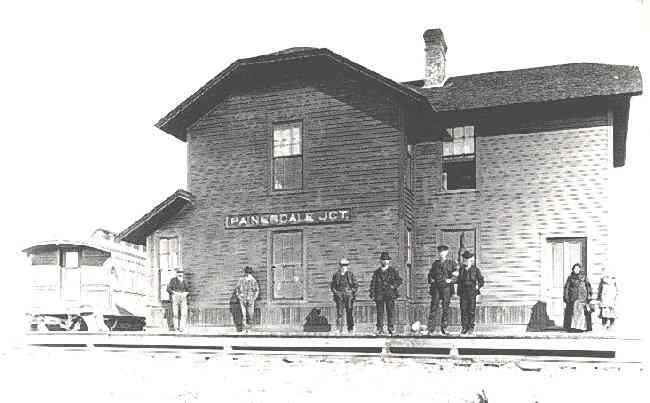 Mill Mine Junction was a later name for Painesdale Junction. When the Copper Range railroad built north from Mass City to Houghton, this was a crossing of branch lines to Painesdale to the south and the Freda/Redridge mills to the west. Later, the Painesdale branch was extended to the COPR main line to the south and that became the new main line.
Photo Info/Credit: Top, an early photo of Mill Mine Jct showing the interlocking tower and depot. [CopperRange.org], below, the Copper Range depot at Painesdale Junction, also known as Mill Mine Junction
---
1909. A new coal shed has been constructed at Mill Mine Junction with a capacity of 15,000 tons of coal. [MCR-1909]
November 19, 1913. Telephone wires cut by strikers. The wires of the Copper Range railroad and the Western Union telegraph wires were cut at Ricedale and between Mill Mine Junction and South Range. In consequence, train service was delayed several hours. [DFP-1913-1119]
1931. There was a large indoor coal storage facility at this location for serving mines in the area. The building was constructed in 1916.