Station: Laurium, MI (formerly Calumet, MI)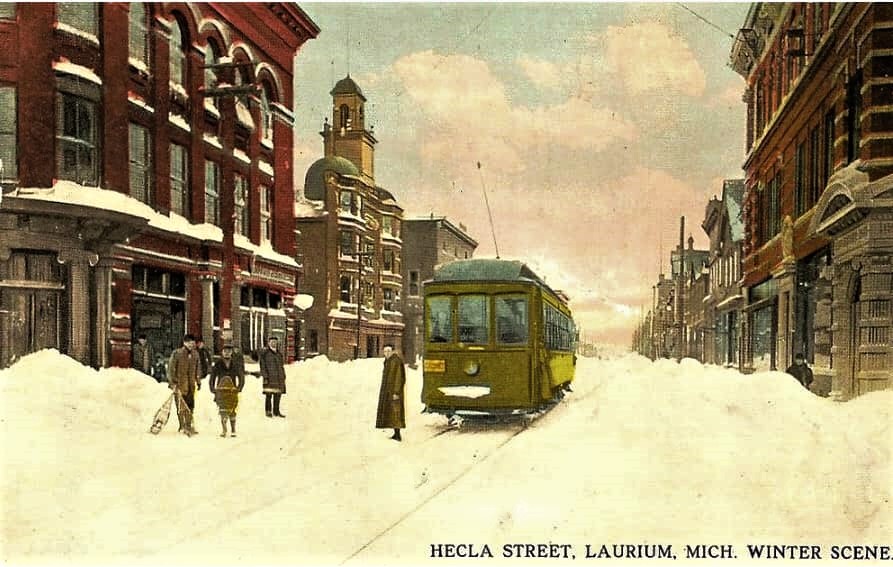 Laurium is located adjacent to Calumet in northern Houghton County. The town was platted by the Laurium Mining Company in 1889 and called Calumet. It was renamed Laurium in 1895. Laurium was located on the southeast side of the massive C&H Mining Company facilities in the region and many mining employees lived here.
Photo Info/Credit: Shoveling snow on Hecla Street for the interurban in Laurium, in a postcard view.
---
Timeline:
1918. The DSS&A had an agent/operator at this location during the day. [TRT]