Location: Houghton, MI - Copper Range Railroad Dock, MI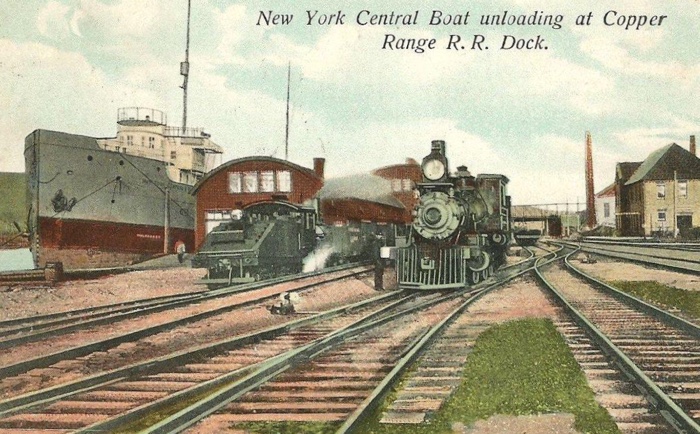 The Copper Range railroad built its own dock on the Portage Canal west of the village of Houghton. This dock sent copper out from the mines and received coal and other supplies for the mines and railroad.
Photo Info/Credit: A early 1900's postcard view of the dock. The boat is identified as a "New York Central Boat".