Station: Traverse City, MI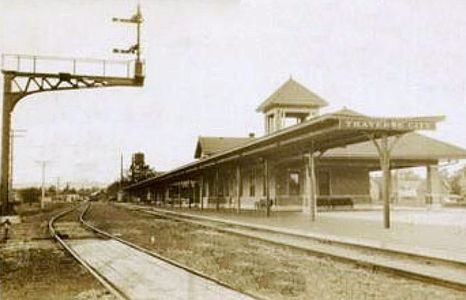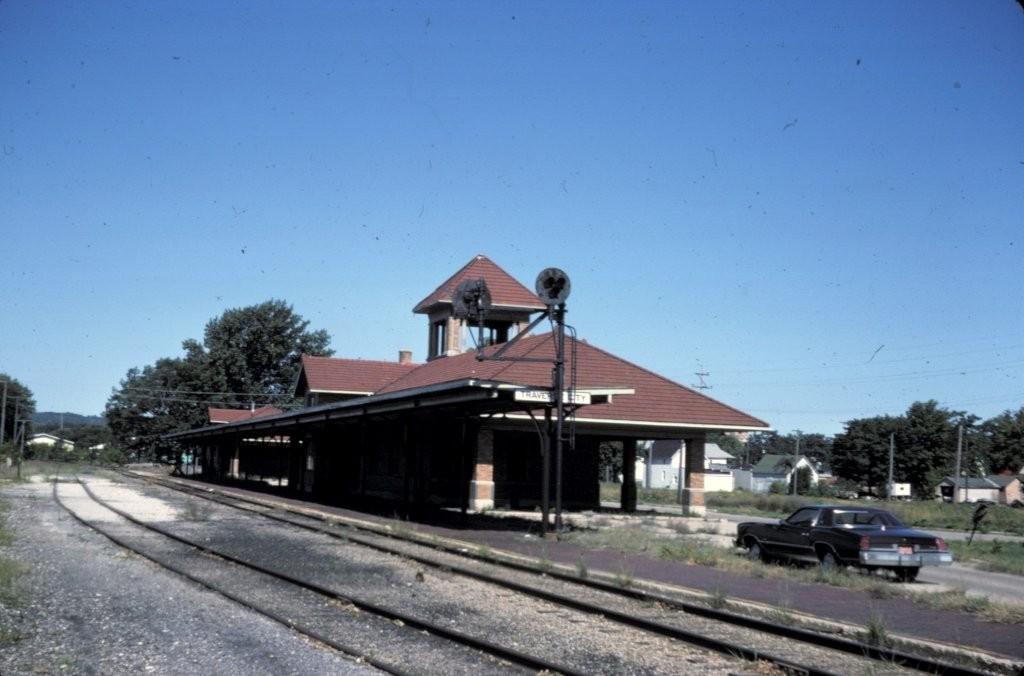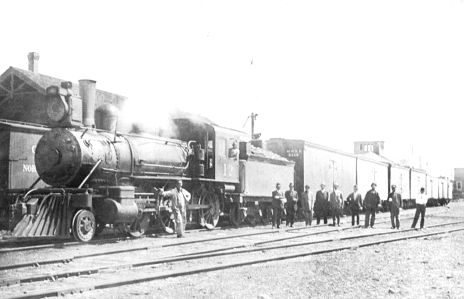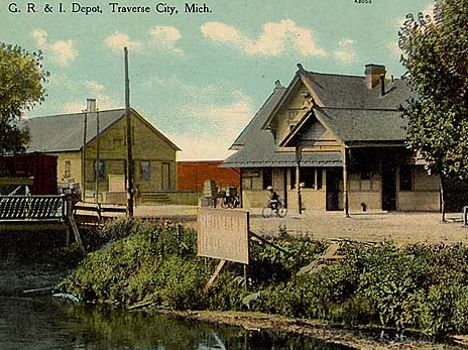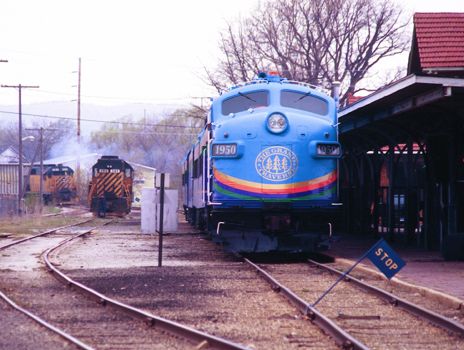 Traverse City was settled early by French explorers. The first white settlers arrived in 1847 and were loggers. The town settled first in 1851. It was incorporated as a village in 1881 and a city in 1895. [MPN]
Traverse City was served by three railroads. The Grand Rapids & Indiana (later PRR) came up from Grand Rapids via Walton Junction and terminated along the lake. The Chicago & West Michigan (later Pere Marquette and C&O) came up from Grand Rapids via Baldwin and then headed east and north to Elk Rapids and Petoskey. A third railroad line north from Traverse City into Leelanau County operated under various owners over the years, but most notably as the Manistee & Northeastern.
The PM depot shown on this page is the second PM depot. The first was south of the Boardman river at Sixth and Union Streets. [SBM-1890]
Traverse City had a interlocking tower fitting of some in the big cities, at the crossing of the GR&I and PM. It was called Kerry and it was located just east of the PM depot. The tower was later removed and replaced by gates.
Photo Info/Credit: Top, the Pere Marquette Traverse City depot. Note the cantilevered signal tower, which protects the Pennsylvania railroad interlocked crossing just to the rear of the photographer. [Alan Loftis collection], 2nd photo, a 1976 view of the depot. Note the searchlight signal in front, possibly used as a train order signal or an approach to Kerry Tower crossing just east of the depot. [Charles Geletzke Jr. photo]. 3rd photo, a Manistee & Northeastern mixed train at the PM depot in 1909. [Charles Showalter collection], 4th photo, a postcard view of the Grand Rapids & Indiana Traverse City depot [Alan Loftis collection], and 5th photo, the Grand Traverse Dinner Train which is being served in front of the former PM depot in 1996. TSBY units work the yard/industry just west of the depot. [Mark Andersen]
---
Manufacturing
Oval Wood Dish Co. (xxxx ← 1906 → xxxx) - has two engines and 10 clothespin machines. [AML-1/6/1906]