Station: Fife Lake, MI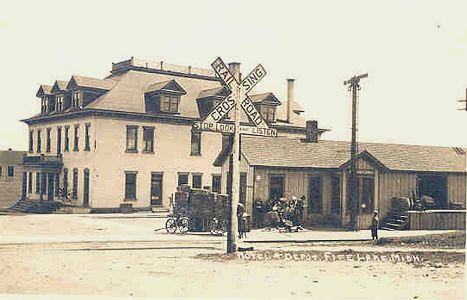 Fife Lake is a village on the Grand Rapids & Indiana railroad (later PRR, now Great Lakes Central) about five miles northeast of Walton Junction. The village was originally platted as Fyfe Lake in 1872 and also called North Fife Lake. It received its permanent name in 1875. The village was incorporated in 1889.
Photo info/credit: An early photo of the GR&I depot at Fife Lake with a hotel in the background.