Station: Watersmeet, MI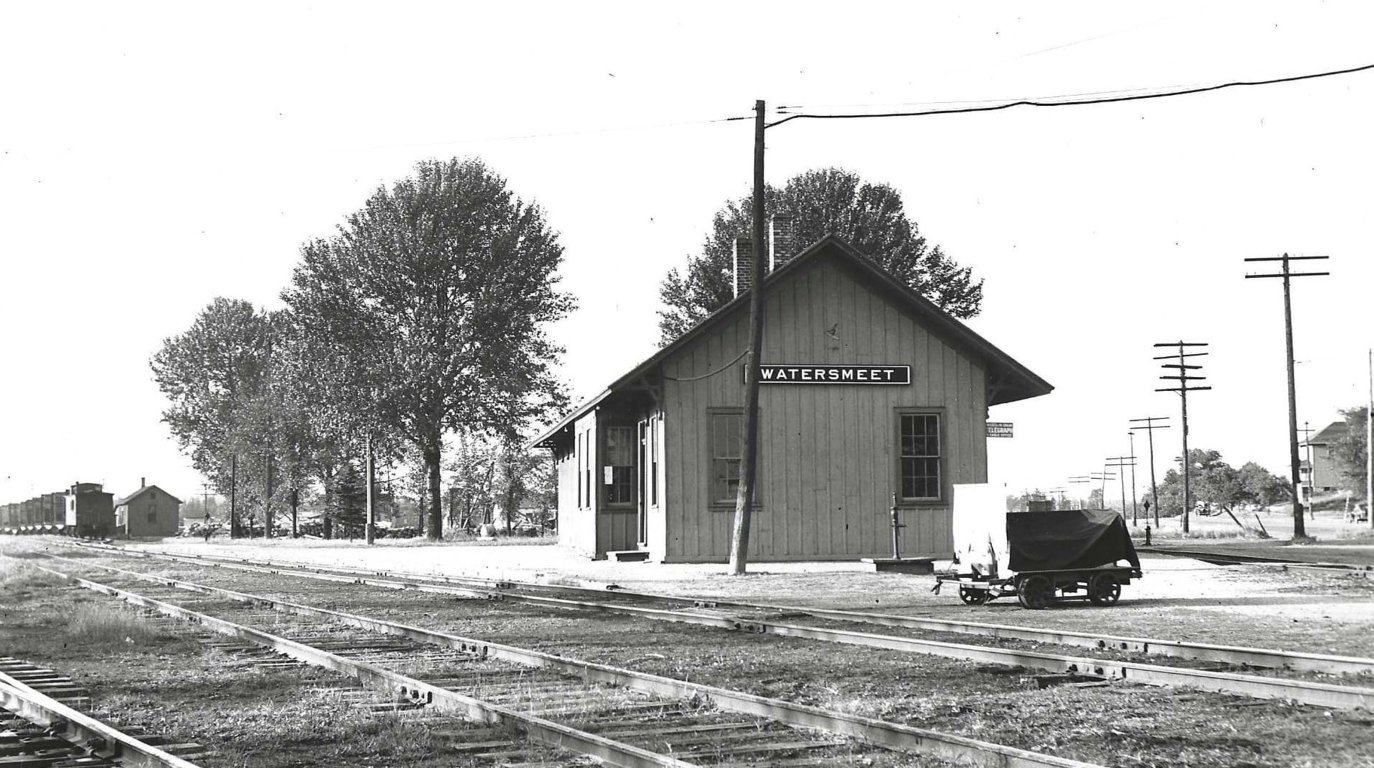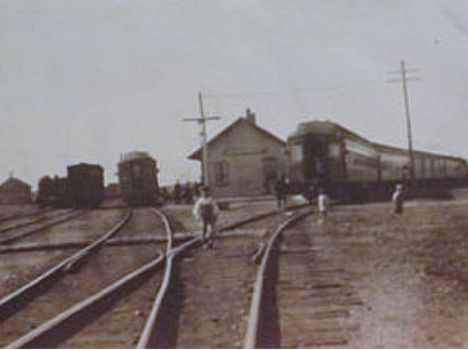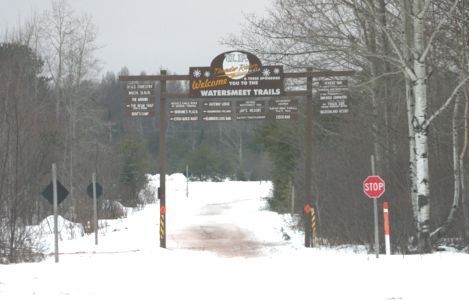 Watersmeet was a village built around a junction point on the Chicago & Northwestern railroad. Their line from Wisconsin (via Land-O-Lakes) came to here and went west to Ironwood. Shortly after, a line was connected from Iron River to here forming the junction. A branch line was also built north through town and north into the forests around Lake Gogebic. Watersmeet was settled around 1884.
C&NW facilities at Watersmeet included water, coal, a turntable, a wye, and a seven stall roundhouse. They also had a yard here. This was at MP 102.9 (from Powers, MI).
Photo info/credit: Top, the C&NW station at Watersmeet. [C&NW Historical Society]. 2nd photo, an early photo of the Chicago & Northwestern depot at Watersmeet with two diverging passenger trains. [Alan Loftis collection]. 3rd photo, what was formally the crossing of both C&NW lines in Watersmeet, now a snowmobile train crossing in 2003. [Dale Berry]
---
1890. The C&NW Roundhouse in Watersmeet was built about 1890 on Roundhouse Road. The roundhouse was constructed of tile blocks and had nine stalls, a roof pitched to the rear of the building and an interior frame of massive oak beams. It had an inside circumference of 110 feet, an outside circumference of 230 feet and is 80 feet deep. [UPM]
1909. The C&NW has decided to build a new eating house at Watersmeeet to replace the present structure. The cost is to be $10,000, which will give a fine building for the purpose. The [current] building s entirely inadequate to accomodate the trade there. [Bessemer Herald 1909-9
1918. The C&NW had a station agent here on the day shift here. It also had a telegraph operator here around the clock. [TRT]