Station: Coldwater, MI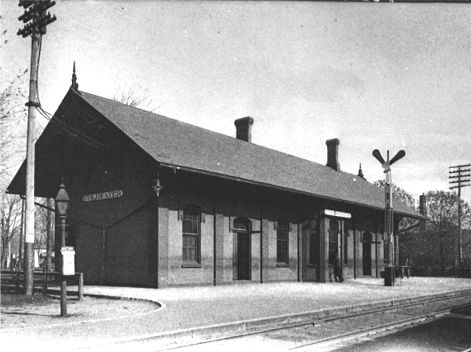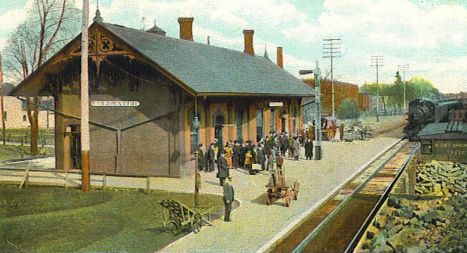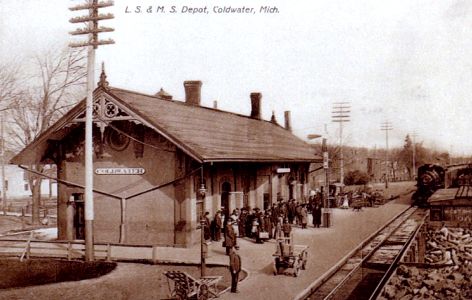 Coldwater is the county seat of Branch County and it was settled around 1832. It was originally named Masonville but changed shortly thereafter. It was incorporated as a village in 1837 and as a city in 1861. Coldwater was a station on the Lake Shore & Michigan Southern's "Old Road" line between Toledo and Chicago.
Photo info/credits: Top and 2nd, two photographs of the LS&MS depot at Coldwater. [Mark Dobronski Collection]. 3rd photo, a black and white postcard view of the depot with an approaching passenger train. This is the same view as photo #2 but the postcard has not been colorized. [Gordon Bean Collection]. 4th & 5th photos, this is the original depot at Coldwater, which was replaced and moved to Batavia. It was moved back to Coldwater in the 1990's and restored. [Alan Loftis]
---
Timeline:
1850 - The Lake Shore & Michigan Southern arrives in Coldwater from the east. It is extended west in 1851 and arrives at Chicago in 11855.
---
The NYC had a water tower at Coldwater as of 1915. [NYtt1915]