Station: New Buffalo, MI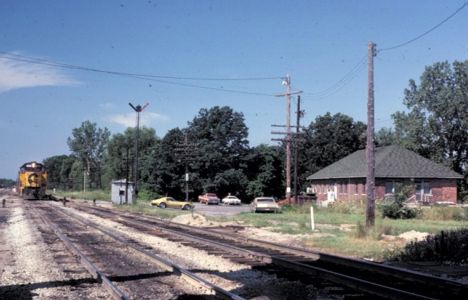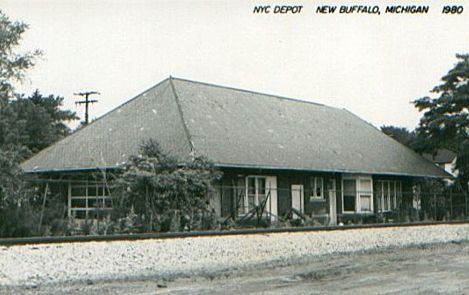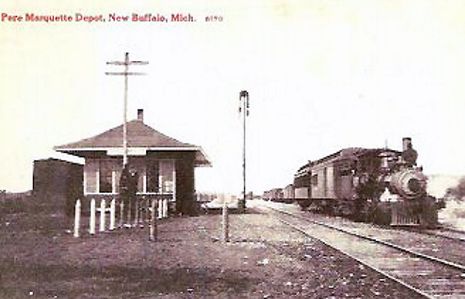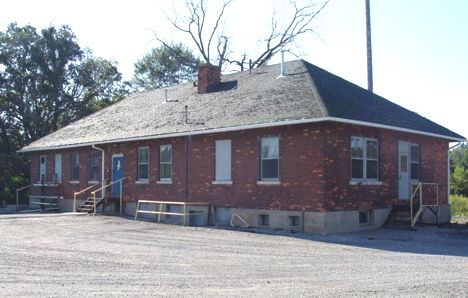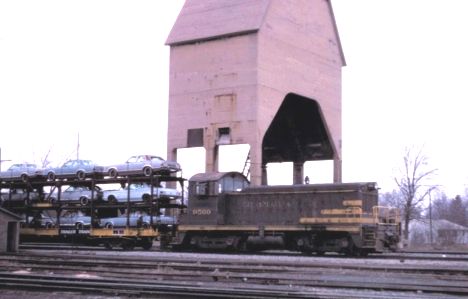 New Buffalo was settled about 1834 as a lakeport town. The town was incorporated as a village in 1836 and is located in Berrien County. New Buffalo was served by both the Michigan Central and Pere Marquette main lines to Chicago. The town is about 2 miles north of the Indiana state line. The Pere Marquette had a large coaling station here which straddled their main line. The yard was also a junction point for a branch line south into Indiana and LaPorte.
Photo info/credits: Top, the New Buffalo train station with passing Chessie train in 1978. [Charles Geletzke]. 2nd photo, the Michigan Central depot in New Buffalo. 3rd photo, the Pere Marquette depot repaired and painted in red. (2003). This depot hay have had other uses at other locations and is now a museum. 4th photo, the PM depot with a short train in front, probably in the early 1900's. [Alan Loftis collection]. 4th photo, a newer PM depot and yard office at New Buffalo. As of 2003, this was used as a CSX signal and maintenance of way office. This building was reportedly two stories at one time and housed a railroad YMCA/hotel on the upper floor, which was closed long ago due to fire hazards. [Photo, Alan Loftis; Info, Dan Gless]. Bottom photo, C&O 9560 switches multi-level cars in front of the PM coaling tower. March, 1976 [Charles Geletzke, Jr.]
---
1906. The PM erects a new engine house here with 8 stalls replacing a building which was destroyed by fire. [PMAR-1906]
The PM had a 90' electrically operated turntable at New Buffalo. It was removed in 1999 and brought to Owosso. It was awaiting installation as of 2001.
1910: The PM built a new station here in 1910. [PMAR-1909]
1917. The MC had an operator here around-the-clock. [TRT]
1920. On the Michigan Central, this is a passenger ticket and freight agency. Interline tickets also provided. J. H. Knight is the agent. Telegraph call sign is "UF".