Station: Allegan, MI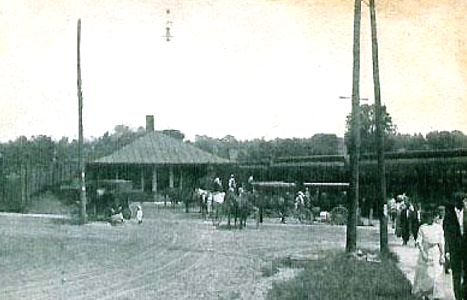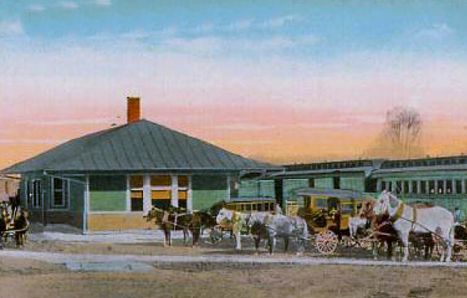 Allegan was founded in 1833. [MPN] It was a station on the Lake Shore's Kalamazoo to Grand Rapids branch (later NYC). The town also served as a terminus for the Pere Marquette's line northwest to Holland and the Detroit, Toledo & Milwaukee's Railroad line east through Battle Creek, Marshall, Tecumseh and Dundee.
Allegan is on the KJalamazoo River and had sevveral saw, shingle and planning mills on the river and mill pond in 1884.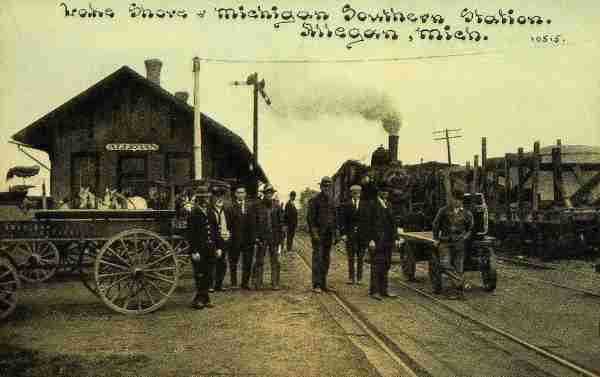 Photo Info/Credit: Top, an old photograph of a passenger train loading at the PM depot, which also served the DT&M in 1899 [SBM]. Middle, another postcard view of the PM depot at Allegan. Below, two old views of the Lake Shore & Michigan Southern (later NYC) depot at Allegan. [All, Alan Loftis collection]
Industry:
Allegan City Roller Mill 1906
Allegan Electric Roller Mills (PM) 1906
A. C. Fuller Lumber Co. (PM)
Benton Fruit Products (PM - salting station)
Brood Bros. Machine Co. (PM - mfr. of universal joints)
J. Court & Sons Poultry Dressing. (DT&M) 1899. Became Court & Sirrine in 1906.
Crocker and Knapp Lumber Yard 1906
E. T. Cruse Elevator Co. (LSMS/PM)
Charles Schuler Grain Elevator & Storage (LSMS) 1899
Farmer's Milling Co. flour mill (1906)H. E. Stanley Bean & Grain elevator (PM) 1918
H. E. Stanley Bean & Grain Elevator Mutchler Coal Co. (PM) 1918
Oliver & Co. Furniture Mfg. (PM) 1906