Industry - Morgan & Wright Plant, Detroit, MI - Later Uniroyal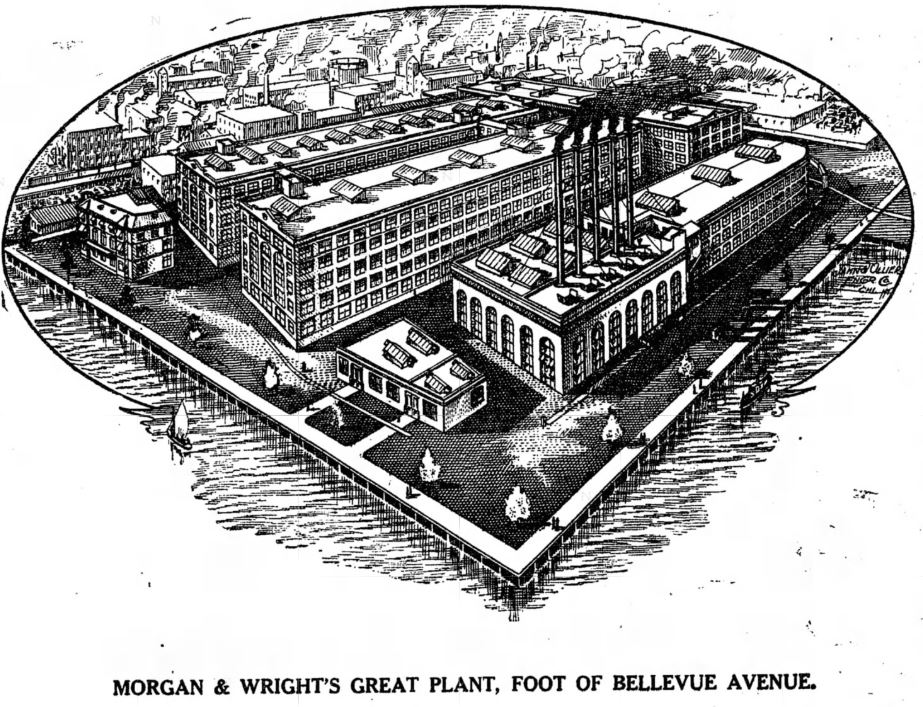 When completed in 1906, this plant, at the foot of Bellevue Avenue at Jefferson (near the Belle Isle bridge) was described as the best equipped rubber goods plant in the world. It was owned by the Rubber Goofds Manufacturing Co. of New York, a corporation which owns seventeen plants.
The site noted placement on a "perfect" waterfront and "tapped by a spur-track of the Detroit Manufactures' railroad.
In 1961 this became the Uniroyal tire plant. It was torn down in the 1980's.
Photo Info: A drawing of the Morgan & Wright plant along the riverfront in 1906. [DFP-10/7/1;906]