Location: Trenton, MI - Edison Crossing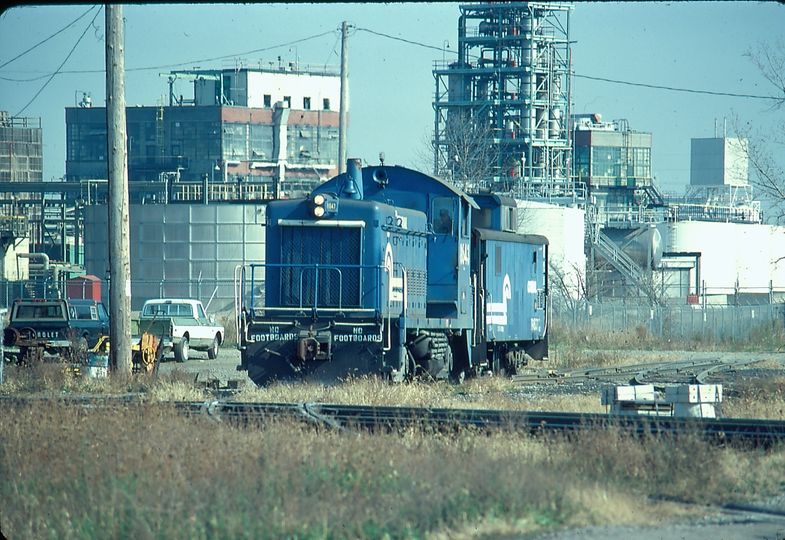 This was a crossing of the Conrail lead to the Monsanto Chemical plant, with the Detroit & Toledo Shore Line main line, near Trenton.
Photo Info: Conrail switcher 8643 crosses the diamond at Edison Crossing in 1979. [Charles Geletzke, Jr.]
From author Charles Geletzke Jr.: "This diamond permitted the NYC (PC-CR) to access the Monsanto Chemical plant on the east side of West Jefferson Avenue and the Chrysler Chemical Plant jointly with the D&TSL. This facility received box cars loaded with automotive brake shoes, chemicals in drums, and tank cars of chemicals and automotive wax."
Reference: [EXFI]