Location: Trenton, MI - McLouth Steel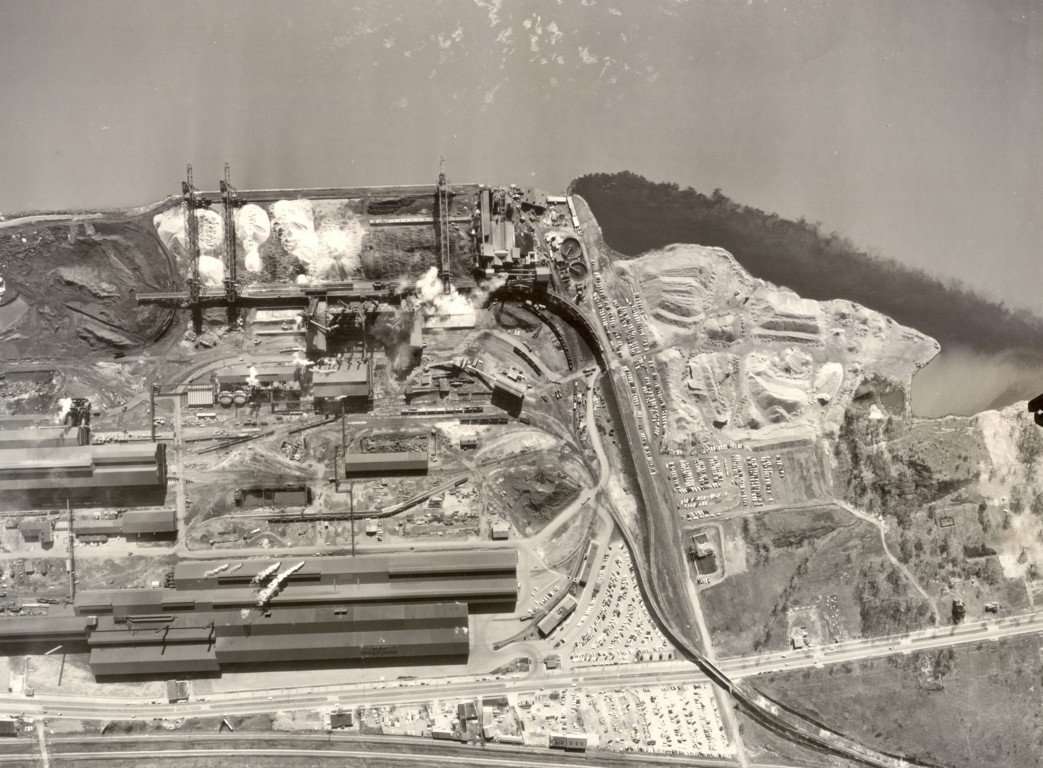 McLouth Steel was a major steel works on the Detroit River, north of the public bridge to Grosse Isle. It was served by all railroads in the area with a lead off the DT&I north of FN tower.
Photo Info: An overhead view of the plant, about 1960. [City of Trenton]
---
Time Line
2018. The plant no longer exists.