Bridge: Stony Island Bridge, Grosse Isle, MI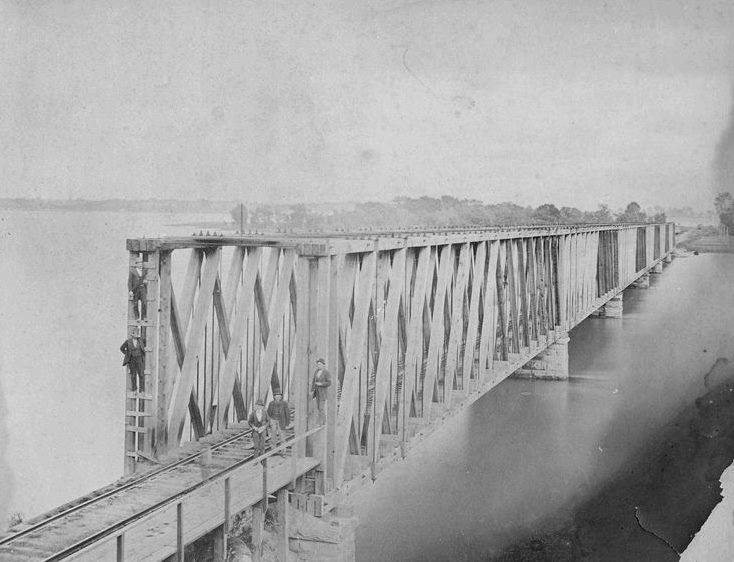 The Canada Southern railroad (a subsidiary of the Michigan Central) operated a car ferry service between Amherstberg, Ontario and Slocum, an area along the Detroit River just north of Trenton. The ferries left Amhertberg crossing westbound to Stony Island. From here, the line crossed this Howe truss bridge between Stony Island and Grosse Isle.
Photo Info: This is an 1873 photo of the howe truss bridge between Grosse Isle and Stony Island in Wayne County. Note the train or bridge crew posing for the photograph.
---
Time Line
1873. Bridge from Grosse Isle to Stony Island is built. [HMC]
1905. The two westerly spans were removed on the order of the Department of War. [HMC]
1913. The remaining four spans are removed. [HMC]