Interlocking: Romulus Tower, Romulus, MI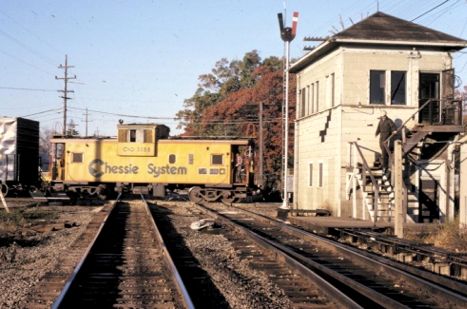 Romulus Tower was an interlocking tower which controlled the grade crossing of the Wabash main line (Detroit to Montpieler, OH) and the Pere Marquette (Saginaw to Toledo) lines. The tower was across from the union depot which was also located at this crossing.
The tower was staffed by Wabash personnel.
Location: 42o13.405'N / 83o23.727'W.