Interlocking: North Yard Tower, Detroit, MI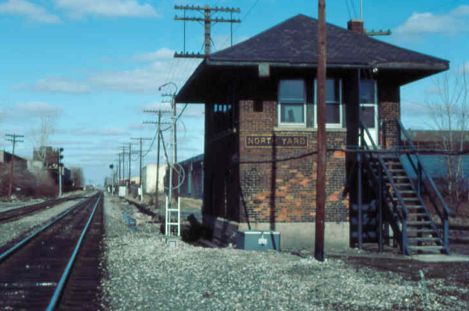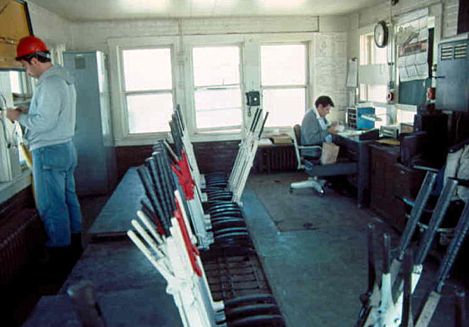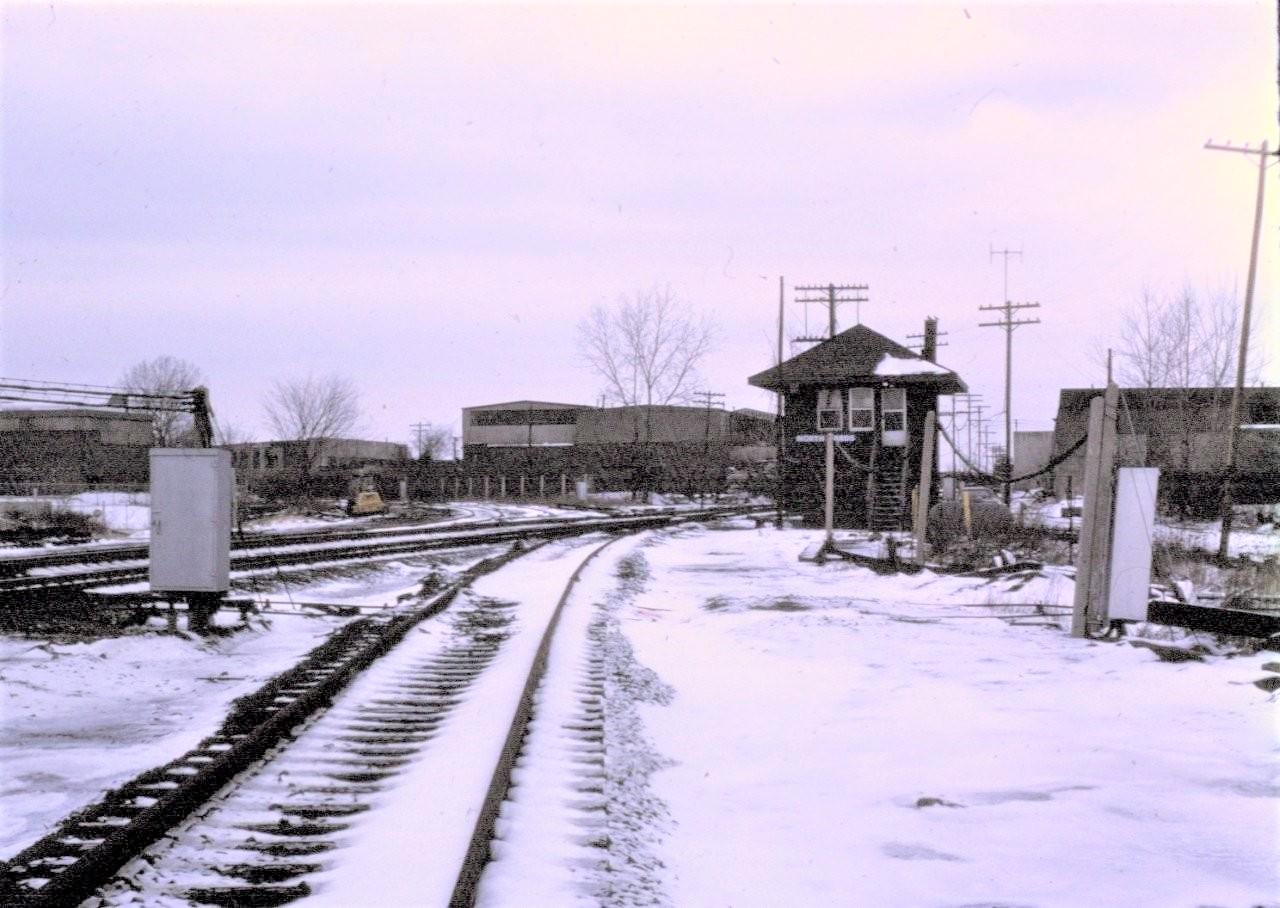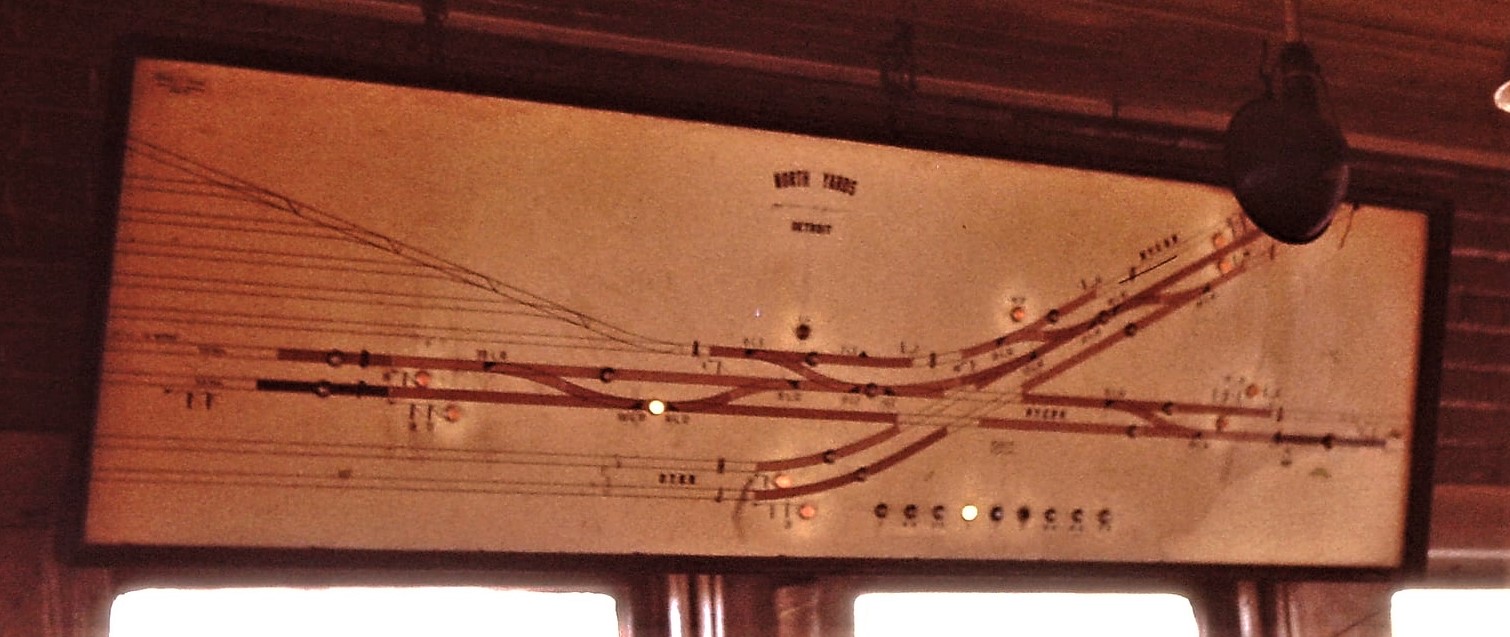 North Yard Tower was located at the southbound entrance to North Yard, on the Michigan Central's Bay City branch. This was the interlocked crossing of the MC Bay City branch and the Detroit Terminal's belt line just south of East McNichols Avenue. The tower was staffed by a MC operator.
The tower was closed on February 28, 1986.
Photo info/credit: Top, North Yard Interlocking tower. This was also the southbound entrance to North Yard, a yard which served auto plants in the area and an interchange with the Grand Trunk Western. North Yard was an "armstrong" interlocking plant. 2nd photo, the last day, last shift at North Yard on February 25, 1986. The signal maintainer at the left is disconnecting power from the model board and is decommissioning the plant. [Both, Charlie Whipp] 3rd photo, Penn Central 7956 with a lash up of power, pulls by North Yard Tower in 1973. [Mark Hinsdale]. 4th photo, a view of North Yard Tower in the late 1980's. Note that the crossing has been removed. [Charles Geletzke Jr. photo. 5th photo, the track diagram at North Yard tower in 1944. [Drawing from blueprints in the State of Michigan Archives. [Dale Berry]. 6th photo, the model board at the tower in 1964. [Charles Geletzke Jr.]
Location: 42o24.974'N / 83o02.124'W.
---
1917, The MC had an operator here around-the-clock. [TRT]
1935: North Yard Tower communicated on Grade Lines 2 (3 long, 1 short) and 3 (4 short). Also on Grade Line 2 were Beaubien Street (1 long, 2 short), Belt Line Junction (2 long, 3 short), Milwaukee Jct. (1 long, 3 short), West Detroit (2 short), and Vinewood Avenue switch tender (1 long, 1 short). Also on Grade Line 3 was the Belt Extension Yardmaster (1 long, 3 short), Belt Line Jct. (1 short, 1 long), and Forest Lawn Tower (1 long, 2 short). [MC Detroit Yard EE Timetable No. 76]