Location: Detroit, MI - Milwaukee Avenue (GTW/DSR)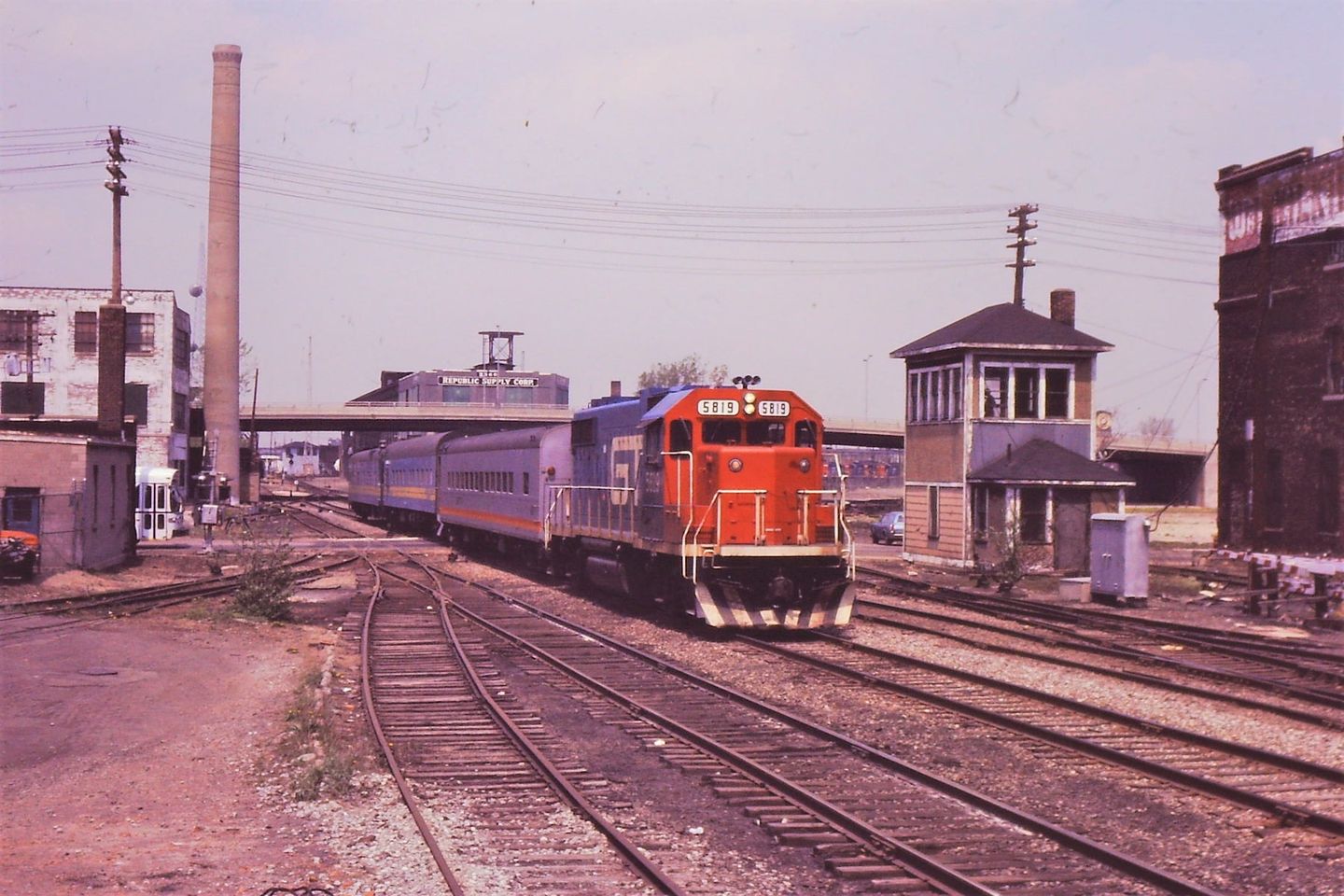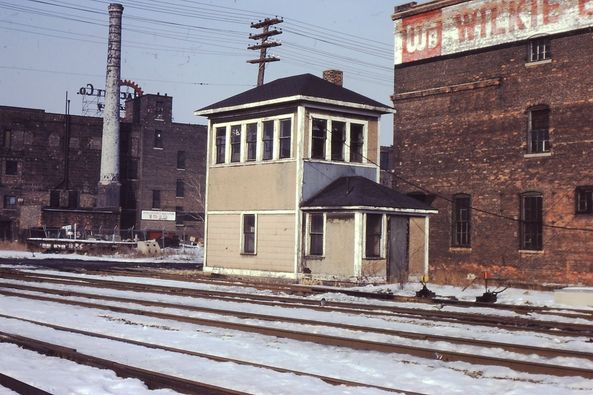 This was the crossing of the Detroit Street Railway Milwaukee Avenue line and the Grand Trunk Western Detroit to Grand Haven cross-state line in the City of Detroit. This tower was 1,400 feet south of Milwaukee Junction and a seperate tower.
Photo Info: Top, a GTW passenger special passes in front of Milwaukee Avenue tower in 1981. 2nd photo, the tower at this location in 1981. [Both-Charles Geletzke Jr.]
Location: 42o22.540'N / 83o03.285'W.
---
Time Line
1923. The MPSC allows the GTW toi replace semaphores at this interlocking with color light signals. [MPSC-1923]