Location: Mill Street, Ecorse, MI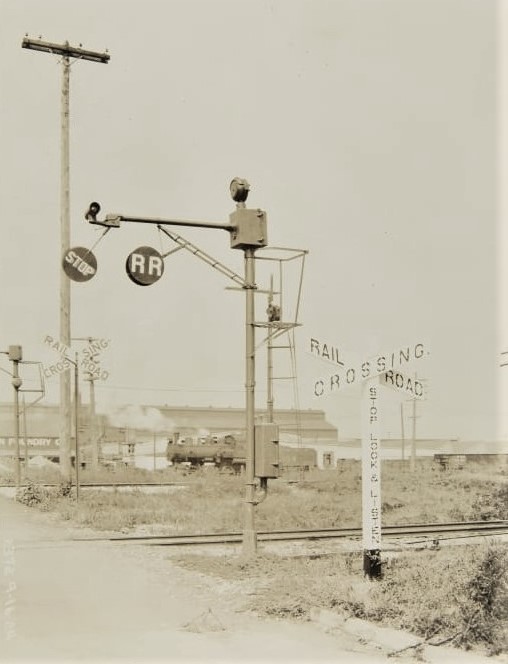 Mill Street was a control point on the Michigan Central Detroit to Toledo line in the City of Ecorse.
Photo Info: A view of the Mill Street crossing with a wig-wag crossing protection signal. A Detroit & Toledo Shore Line switch engine works in the background. The two tracks in the foreground are the MC and LSMS main line between Detroit and Toledo. [Henry Ford collection]
Location: 42o14.231'N / 83o09.038'W.