Interlocking: Fort Street, Detroit, MI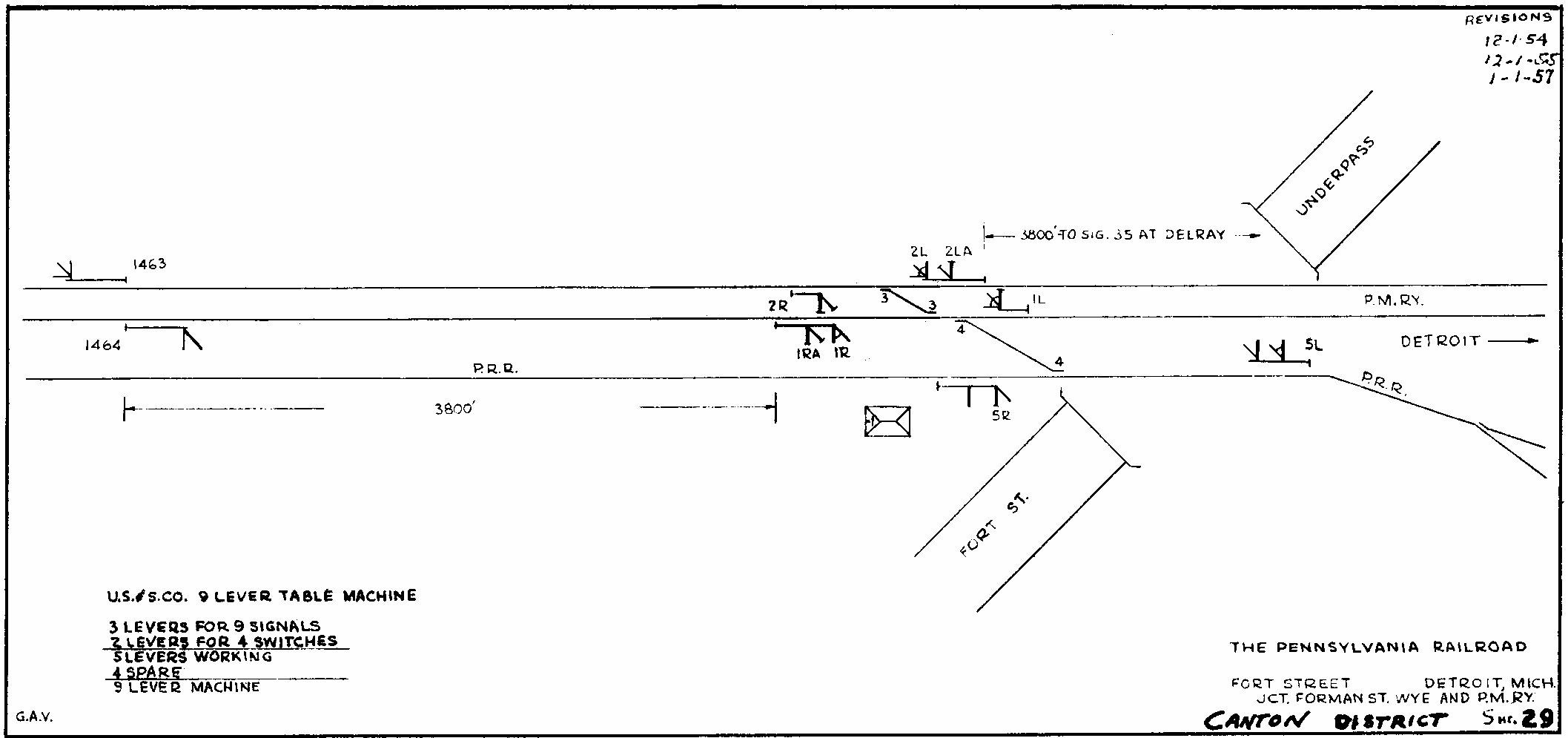 Fort Street was the interlocked crossing of the Pere Marquette main line (Detroit to Chicago) and the Detroit Street Railway Fort Street line in southwest Detroit. This crossing was eliminated when the PM was elevated in the 1920's and the street railway crossed through an underpass. The interlocker continued to control crossovers and signals here, including the Pennsylvania line via the Foreman Wye.
Location: 42o17.581'N / 83o08.297'W.
---
1929: The PM installs a new US&S interlocker here, including 9 levers and 5 switches. [RSC-1930]