Location: Flat Rock Yard, MI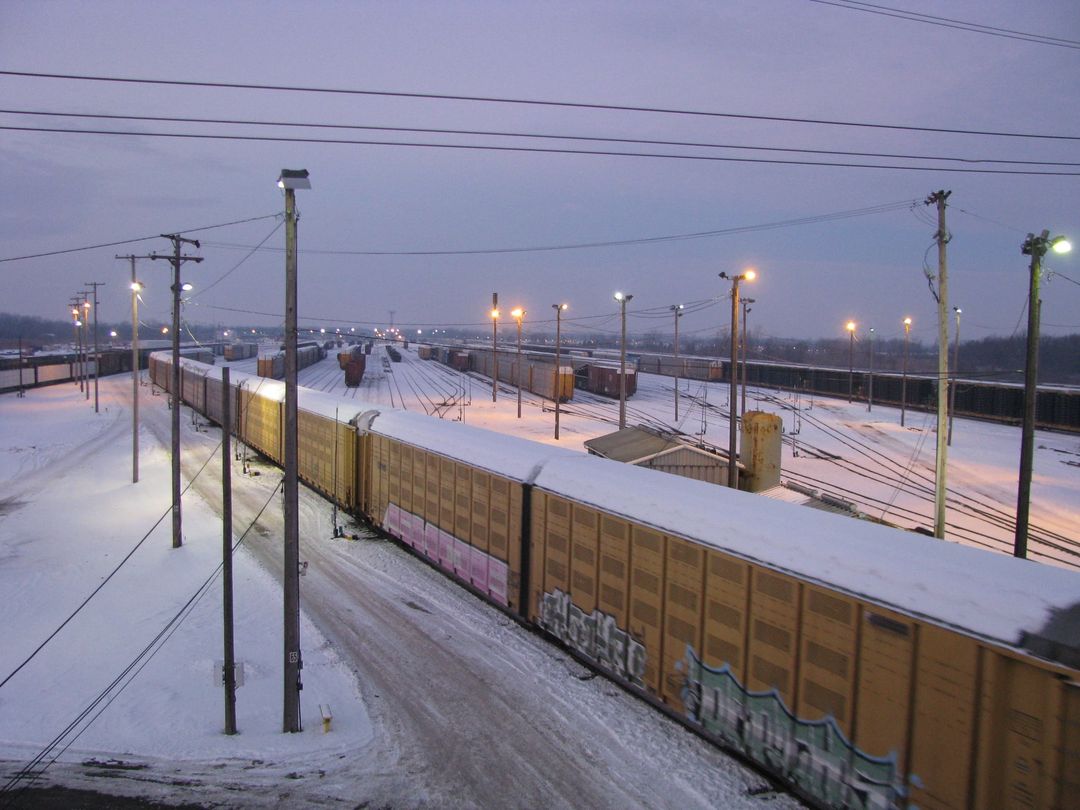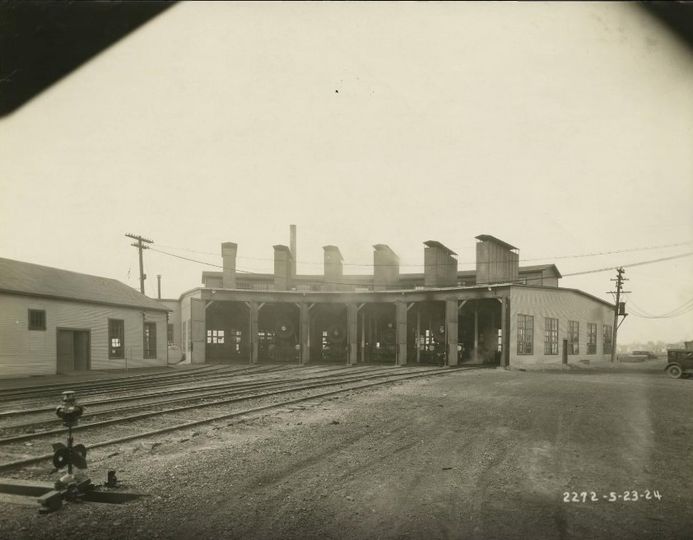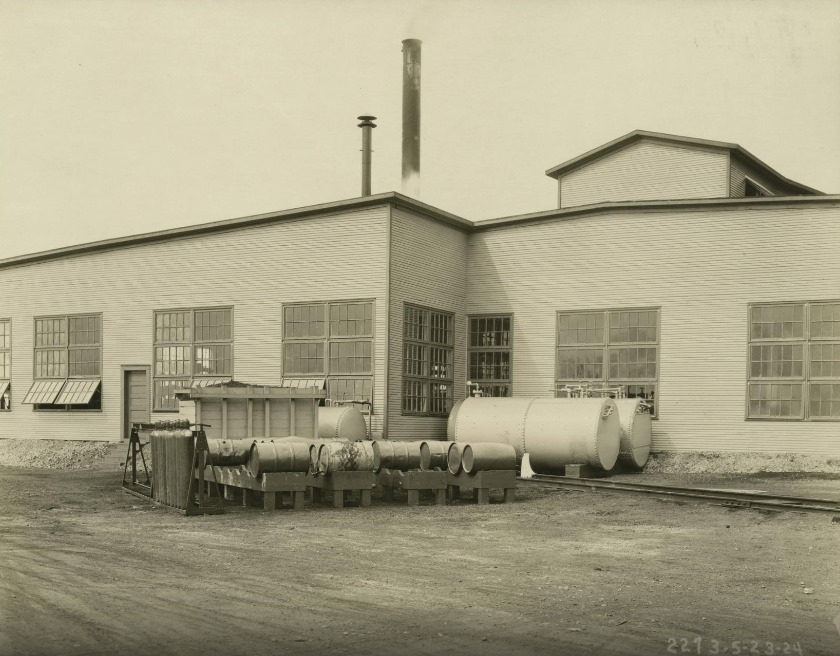 Flat Rock Yard was the Detroit, Toledo & Ironton's main classification yard in the Detroit terminal. From this location, the main line went to downriver industry along the Detroit River, and a branch line went north to the Ford Motor Rouge complex. Freight cars were classified from both lines here for distribution to the south.
Photo Info: Flat Rock yard, photo taken from the North Tower in 2010. [Charles Geletzke Jr.]. 2nd and 3rd photos, the DT&I roundhouse at South Yard in Flat Rock around 1924. [The Henry Ford collection]
The yard extends from Hall Road on the north to Vreeland Road on the south, about 1.7 miles in length.
Location: 42o06.974'N / 83o15.491'W.
---
Time Line
1930's. The line north from here was electrified in the 1930's to the Ford Rouge complex but never used. The cement catenary poles remain. Pole footings were installed from here south to Maybee, MI but the poles never installed.
1930. Northbound trains are broken up at Flat Rock Yard and classified for delivery to various points in the Detroit district. Likewise, cars from these various points are assembled at this yard and made into trains for movement southward. It is a flat yard, laid out so as to keep northbound cars on one side of the main tracks and southbound cars on the other side. At present however, both north and southbound cars are handled on the northbound side and only empties for storage are handled on the southbound side.
[Note: This next paragraph was amended after 1930, likely after Ford improved the yard described above]. The northbound classification yard has twelve tracks with a capacity of 867 cars. The southbound classification yard has ten tracks with a capacity of 1,050 cars. The storage yard has nine tracks with hold 761 cars. The engine Terminal has 8 locomotive set-off tracks connecting to a 102 foot turntable and adjacent to an 8-stall engine round house, each stall provided with engine pits, two of which are connected to a drop table and machine shop. Two inbound locomotive tracks with coaling facilities, cinder pit and ash hoist, water column and wash rack. [Both paragraphs are from a 1930's DT&I blueprint describing operations at Flat Rock Yard.]
---
Photo Info Below: A blueprint of the DT&I yard around 1930.