Station: Eloise, MI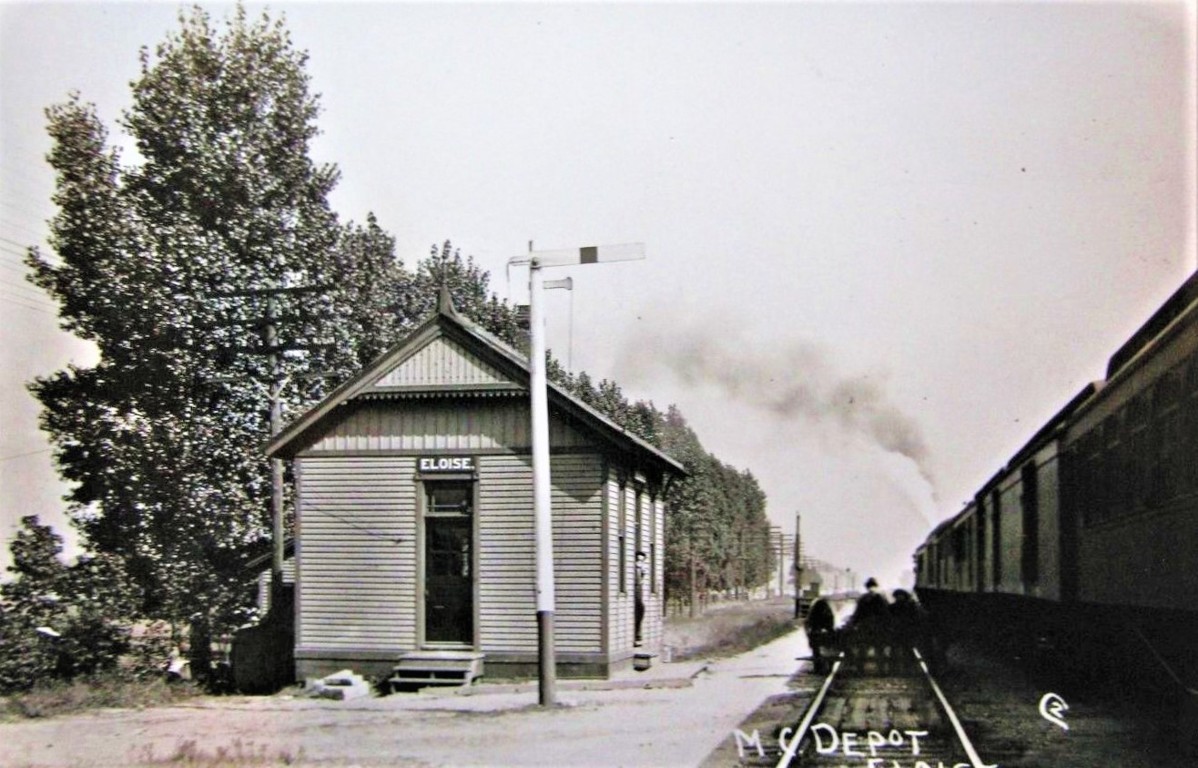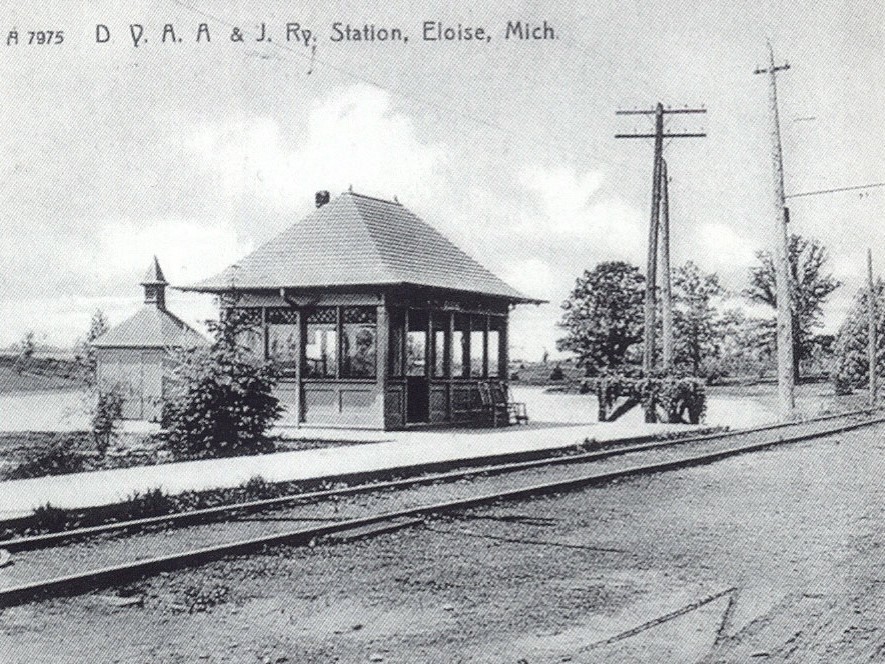 Eloise, Michigan, just east of Wayne, was the site of a Wayne County hospital which was home to many mentally ill residents of the area. The hospital, which was located on Michigan Avenue, was served by stations on the Michigan Central Railroad, as well as the interurban line. The MC also had a spur into the hospital, primarily used to deliver coal for the power plant. Eloise was established in 1832 under the name Wayne County Poor House. The county purchased the Black Horse Tavern, a stagecoach stop on the Detroit-Chicago road in 1839. This area was mostly wilderness. The name Eloise was taken from the only living daughter of Freeman Dickerson, a postmaster in Detroit and President of the Board. The name was approved in 1894.
Photo Info: Top, an eastbound MC passenger train stops at Eloise to receive an express package from head end cars. 2nd photo, the Detroit Ann Arbor & Jackson Interurban station at Eloise [AL]
---
Time Line
1920. On the Michigan Central, this is a freight agency. S. M. Keenan is the agent. [MCOAS]
1930's. Eloise evolved over time and expanded by the 1930's to 78 buildings on 1,000 acres of land.
[Information from Alan Loftis: A book titled Eloise by Patricia Ibbotson suggests that Elijah McCoy, an early Michigan inventor of railroad locomotive lubricating devices, spent the last years of his life at Eloise.]